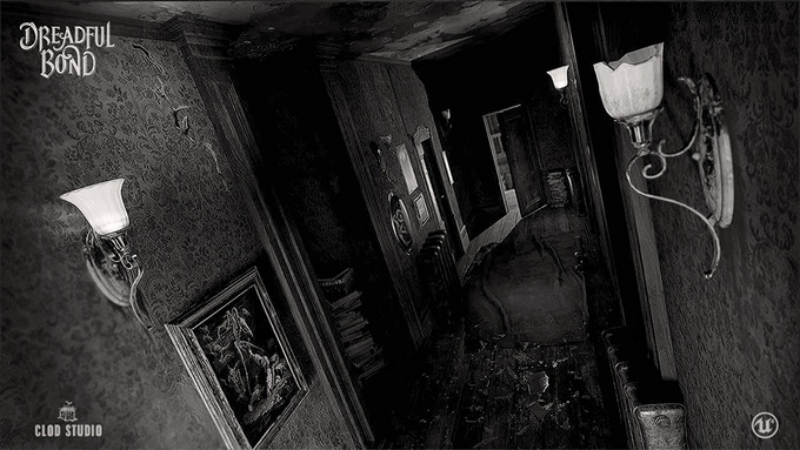 If you know the horror genre, you've likely heard of Dario Argento. A horror luminary in the Italian horror scene of the 70's and 80's, Argento delivered such classics as Tenebrae, Inferno, and most famously Suspiria. For video games, his cinematic achievements would translate to influencing generations of game designers for classic titles like Resident Evil and Clock Tower. Well now, Argento is attached to a game project all his own.
Dreadful Bond, created by Italian developer Clod Studio, has recently launched on Kickstarter, touting that it has been "created with the support of the Master of Horror: Dario Argento." Dreadful Bond features Argento as the creative director, something that's readily apparent on the game's Kickstarter page, which is adorned in stylish black-and-white screenshots, and an in-engine short film created by Argento.
Dario Argento, from the Dreadful Bond Kickstarter page:
"Dreadful Bond is a project that's very close to my themes, to my films, to my dreams: it has something deep that struck me immediately. I got carried away on this new journey with Clod Studio."
As for what the game is about, Dreadful Bond's Kickstarter page is a bit more opaque.
A supernatural, psychological video game thriller, where the identity of the first-person playable character remains unknown at first. Players will find themselves exploring the abandoned Wharton Manor, a place holding both the key to ancient secrets and the memory of recent horrors.
So far, it sounds like Dreadful Bond features many of Argento's touches, including a juicy gothic setting and surreal, dark themes that aren't obvious at first. If that sounds like your bag, be sure to check out the short film "For Bridget" down below, and take a look at the game's Kickstarter page.