Crowdfunding Roundup 7/14-8/4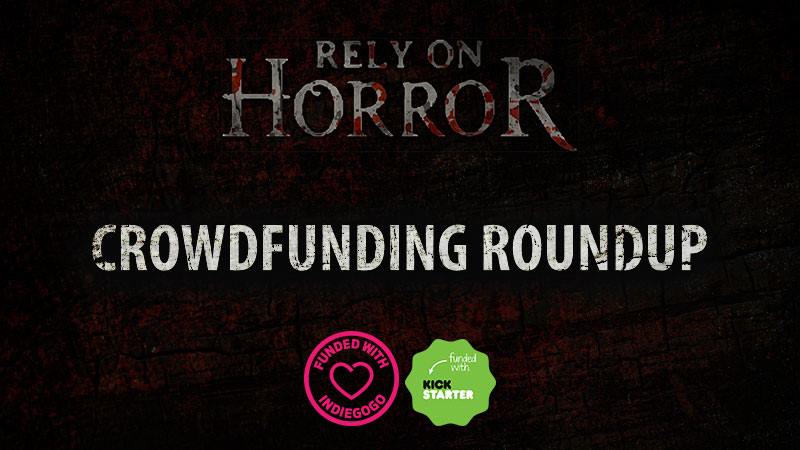 Welcome back to the Crowdfunding Roundup. This is the weekly article in which we bring you the tastiest morsels from the likes of Kickstarter and IndieGoGo. If you have a campaign you'd like to see featured, give us a shout on Facebook, Twitter, or email. As always, you can find contact information for your favorite writers on our staff page, and give them a heads up about interesting content.
I have been on vacation for the last three weeks, so we will be taking an overview approach this week. We will take a look back at the campaigns we covered before I left, and lay eyes on a few fresh campaigns with new ideas. Without further ado, the July 17th through August 4th Roundup:
Completed Campaigns
System Shock

System Shock had a legacy to continue when Nightdive went live on Kickstarter. They lived up to that, and did a phenomenal job of interacting with and energizing their fan base. Their CEO had kind words for the fans at the end of the campaign, which managed to pull in $1.3 million in funding.
We've done it! With the help of our thousands of dedicated, passionate, and generous backers we've raised over $1.3 million dollars to bring System Shock back to life!

These last 30 days have been a wild ride but we've enjoyed every moment of it. From reading your comments, answering your questions, and interacting with you on Discord and Twitch it's been an experience we've enjoyed more than anything else. It's clear from the overwhelming outpouring of support that System Shock means so much to so many people and we're extremely honored that you've chosen us – and entrusted us with the monumental task of remaking one of, if not the greatest game of all time. No pressure!

From everyone here at Nightdive…Thank you, thank you, thank you!!! We couldn't have done it without you and look forward to having you join us as we embark on our return voyage to Citadel Station!

Again…from the bottom of my heart, THANK YOU!

Stephen Kick CEO – Nightdive Studios
Aik

Aik was unsuccessful at finding funding on Kickstarter. They hit about one third of the funding goal, which may be in part due to the nature of a small German team trying to reach out on a platform geared towards the American consumer. The team is fairly quiet on social media, and relied heavily on Kickstarter's games page to show them in the lineup. I liked the unique concept and feel of Aik, and I am hoping the developer finds a way to move forward with production despite funding issues.
Indigo Park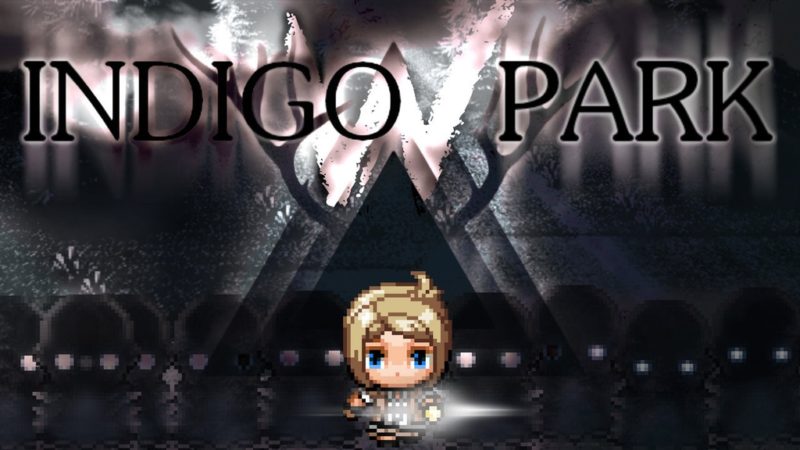 Indigo Park was also unsuccessful, and was another campaign that seemed to rely on Kickstarter instead of creating a meaningful social media presence. The game pitch was a cute idea, blending components of Silent Hill and The Witch's House. The campaign was not involved enough to draw, backers, though, and ultimately failed.
Ongoing Campaigns
Skynet Rising 

Skynet Rising has eighteen days left in their flexible goal campaign, and they still have $50,000 to go. The team have a working version of the game, and have built it entirely on an engine of their own making. They have a good concept, though it is a lot to take on for a small team. This seems like another case of a team who are great at development, but not so much at PR and outreach. I see a handful of great projects every month that would benefit greatly from hiring a PR person or team to help them in the campaign process. Campaigns will not draw people in on their own, and it is sad to see so many projects go unfunded because the team doesn't have a sparkling personality in the mix to handle marketing.
Ghostdream

Ghostdream is an indie pitch for a game about the souls of those who die and become stuck in the process of crossing over. They wander a dream world as a kind of demon, with no form or faces. The game blends an old school UI with hand-drawn art and interesting music. It is more than 50% complete, with a planned release date of December 2016. The team is asking for $2,000, with 5 days left in the campaign.
New Campaigns
1214

1214 is a creepy game that plays you as much as you play it. While you play the main game on your computer, you have to interact with your phone to operate the phone in the game, allowing you to do things like access the flashlight feature, receive messages and calls from the haunting in your house, and respond to alarms and alerts. This blending of technologies is a great way to get players immersed in the game, creating an opportunity for intense scares. Indie developer Vyretux has 54 days left in its campaign, and is asking for $55,414 to complete development of this game. The campaign page has a demo available that is compatible with both Apple and Android phones.
Child Phobia: Nightcoming Fear

Child Phobia: Nightcoming Fear is a new low-goal campaign that tells you right out of the gate that it is not a horror. Billed as a psychological thriller, the game still reads as a good fit for us to cover here. The game is played from the point of view of a small boy in a house plagued by abuse, trauma, and visits from the police. The child develops fears as a result of the tension that happens during the day, and the player must navigate the fears and trauma for the child. The team hopes that the game will help shed light on the serious effects children feel as a result of witnessing violence in the home, and that players will be more aware of domestic violence in general.
That wraps it up for this week. We will be back Monday with the latest and greatest in horror crowdfunding.