Crowdfunding Roundup 6/26-7/02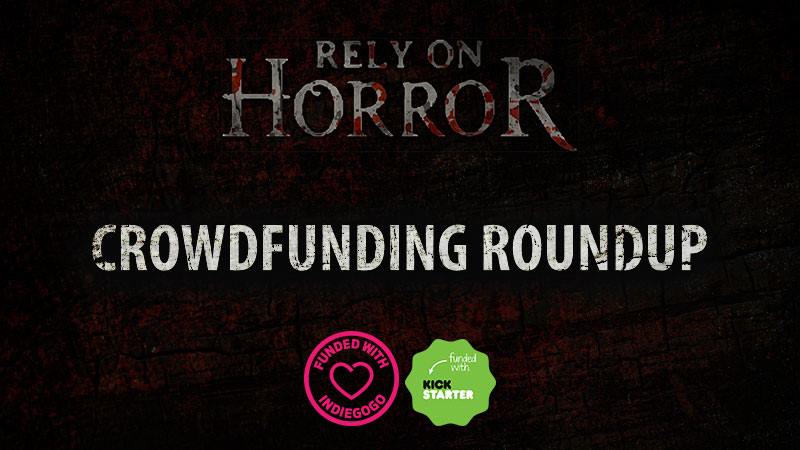 Welcome to the weekly Crowdfunding Roundup. This is the weekly article where we gather up all of the horror videogaming campaigns from the likes of Kickstarter, IndieGoGo, and Gamekicker. As always, you can let us know about campaigns you want to see by sending us a shout on Facebook, Twitter, or email. You can find contact and social media info for all of your favorite writers on our staff page, and check out streams of new games on our Twitch and YouTube channels.
Completed Campaigns
Transmission

Transmission is in its final hours, and has raised $29,184 of its $84,000 goal. The campaign is not going to be able to make up the traction that it lost when E3 rolled through, but they aren't slowing down. Paper Unicorn is in talks with several publishers to work out a deal that would fund Transmission through the rest of development. They are also paring down the game some as they develop, pulling out story and mechanics that do not fit the tone and tempo they are looking to create. While the December 2017 deadline will have to be adjusted, the team is committed to bringing their game to life. We will look at Transmission again once Paper Unicorn announces their next move with the game.
Dwindle

Dwindle has had the same kind of June as Transmission, with a ton of early support that seemed dampened by AAA gaming news after E3. The campaign has raised $10,173 of its $35,000 goal, and has four days remaining to raise $25,000. The game is greenlit on Steam, and Rabid Troll seems to be working towards Early Access as their next step. The campaign did add an alpha demo on July 2nd, but it may be too late to help. Once the campaign wraps up and the team announce their path to publishing, we will look at it again.
Demonheart

Demonheart is a visual novel game, a subgenre which seems to have its own dedicated fan base. The game is 102% funded with 24 hours left in its campaign, and has been greenlit on Steam. The developing team plan to release each of the five planned chapters on PC, OSX, and Linux via Steam, with releases scheduled every quarter from Fall/Winter 2016 to Fall/Winter 2017.
Ongoing Campaigns
System Shock

System Shock is almost fully funded, with more than $800,000 of its $900,000 goal met in under a week. The developer has issued three updates during that time, keeping fans updated on development choices and bug fixes in the demo. Nightdive has done an impressive job with communication both before and during their Kickstarter campaign. They have discussed with backers the relative merits of Unity, the choice to add pixelated textures, and the decision to stick with cyberpunk music while adding orchestral scores. The team has launched its own subreddit as the official means of communication and have been busy answering questions.
The team have answered several questions about the potential for platform expansion, and the future looks bright for non-PC players. Because the game is being developed in Unity 3D, it should be compatible with all VR headsets. Nightdive has begun negotiations with Sony to bring System Shock to the PS4, which has been the most commonly requested console. They plan to make an announcement regarding PS4 in coming weeks, so stay tuned for updates.
Aik

Aik has raised $2,948 of its $11,204 goal thus far, and has ten days remaining in its campaign. The dark surrealist game in which you play a mandrake looking for reason in a random world is garnering attention from all ends of the web. Cliquist and Gamewire have taken notice of its strange appeal, and the attention is bringing more backers its way. Funding does need to accelerate to meet the deadline, with an $8,000 deficit to cover in a little more than a week. To help encourage new backers, solo developer Christian Arnold is offering an exclusive version of the game with two new characters, a new island, and a quest not available to those who purchase the game after the campaign. Aik is intriguing in its bizarre melancholy, falling far enough outside of the usual games in crowdfunding to find a backer niche that isn't stirred by other campaigns.
The Last Weekend

The Last Weekend is heading into its last week on Indiegogo, and has not raised any of its $10,000 flexible goal. The graphic novel game tells the story of two young couples travelling to a cabin together for a relaxing, booze-filled weekend. They begin to play a card game together, and their hostess draws "death". Suddenly, their fun vacation turns terrifying as bodies begin to turn up around every corner. Who is hunting them, and why? The game is decision-based, with the survival of any character dependent on player choices. With the tipsy fates of a programmer, a model, a secretly scared jock, and a sarcastic journalist in your hands, the deck is more than a little stacked.
Developer Kexboy is currently working on a Steam Greenlight campaign, as well, which would give them a path forward if the campaign cannot gain traction. At this point things aren't looking good, especially with the summer doldrums in full swing for almost every campaign we've been watching.
Undone: Project Nightmare

Undone: Project Nightmare has $545 to raise in the next 9 days to meet its goal. The biggest goal that the game faces is reaching backers, since it is being created by an unknown indie duo. Small teams tend to reach less backers, though most also suffer from a lack of social media presence. Undone does not have that problem, with an active presence on Twitter bolstering their campaign. They also have a demo with three hours of gameplay available, representing around two-thirds of the total gameplay expected upon completion for a single playthrough. The game has many dynamic points, which could triple the gametime through replays. With such a small goal, I don't think the team will have much trouble making it to production.
Nyctophobia: Amelia's Dream

Nyctophobia: Amelia's Dream is another low-goal campaign by a very small, very new indie team. They've got 10 days to drum up the remaining $1,500 in their campaign, which depends on the team reaching possible backers. The group of nine dedicated developers have a solid idea for a game. Play as a man stuck inside the suburban home that shelters his idyllic life, and watch as it falls completely apart. There is a horrifying spirit haunting the house, and the only way to beat it is to gather diary pages from the changing halls.
Indigo Park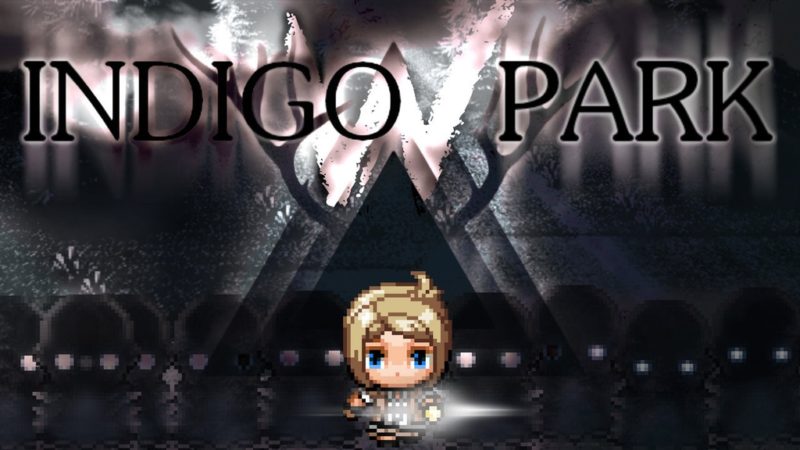 Indigo Park is seeing slow campaign progress, but benefits from having another twenty days to gather the $3,000 needed to meet its goal. The game pitch has a very similar feel to The Witch's House, with adorable graphics juxtaposed against the creepy story. Play as a young woman traipsing off into a national park built on top of a Native American burial ground. Her sister has gone missing after becoming obsessed with ritual items belonging to the cult of the park, and that usually bodes well for coming home alive.
Indigo Park's solo developer needs the campaign funds to hire a more experienced developer to make sure the game runs smoothly, and to help create more aesthetically pleasing graphics for buildings. The storyline is in place, and he has already worked out a rough version of the game. I have a feeling that this game will eventually release regardless of funding success, given the advanced stage of development.
Skynet Rising

Skynet Rising has 60 days left in its $50,000 flexible campaign on IndieGoGo. The game is a beast of a developmental project, with multiple types of mobs, several weapons, a fully fleshed-out story mode, a speed run mode, and VR compatibility. It takes inspiration from the Terminator series, blending heavy action elements with post-apocalyptic horror. While the $50,000 goal is high for an unknown  independent developer team, the combination of a very long campaign and the Terminator fan base might be enough to get them over that hurdle. The team is focusing on their Steam Greenlight campaign on social media right now, so we can probably expect to see Early Access on this title as well.
New Campaigns
Capricho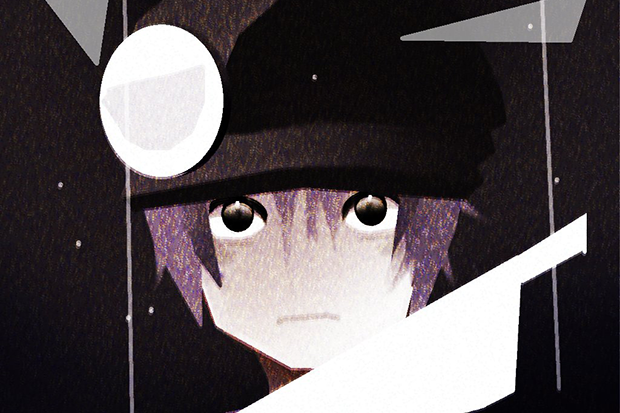 Capricho is a visual novel concept about a young man who has dropped out of college, has no ambition, and whose best friend is a knife. That knife is talking to him, or so he believes. His best friend from back when he hung out with humans has returned to his life and is trying to revive his ambition, which is not making the knife happy. The knife has threatened to run away, which is the best possible solution to an angry knife being personified by a mentally unstable young man.
The caveat to this campaign is that the writer is using the visual novel as a way to earn money to pay for college tuition, so make sure you are comfortable with the timeline and the product being offered before you contribute.
Other News In Crowdfunding
Lovecraft Tales

Upcoming crowdfunding project Lovecraft Tales has launched its Steam Greenlight campaign. While we still do not have a set date for their crwodfunding launch, the launch of Steam campaigning indicates that we can expect to see it soon. The team has also released a pre-alpha demo for fans, allowing possible backers to try the game before the campaign even launches. Lovecraft Tales blends classic click-and-point gaming with RPG features like night and day cycles, sanity and hunger meters, and an open world. Players will have to carefully balance investigation, resource conservation, and travel. The game has been left very open to player decisions, and can be completed without chasing down the entire storyline. One small note: No matter what you choose, you will die.
That's it for the Roundup this week. There was very little in the way of new horror campaigns. I'll keep an eye out for new campaigns that fit into the genre, and readers are always welcome to submit suggestions if you see a campaign we missed. Until next week, have a ghoulishly good time gaming.