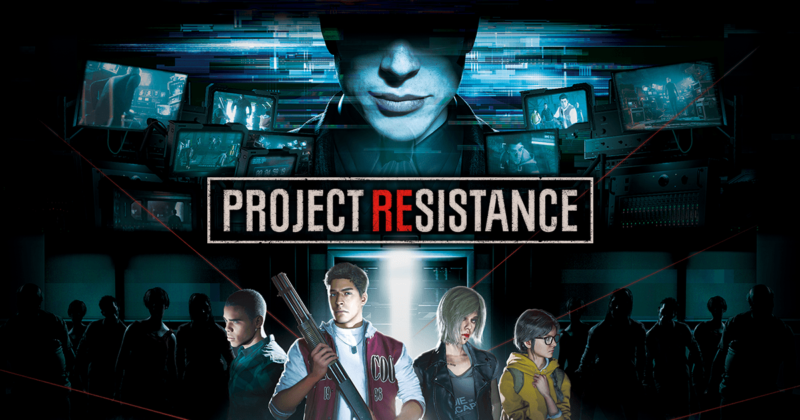 That should calm some fears regarding the new Resident Evil title. I think a lot of us were a bit taken aback by Capcom's new Project REsistance being revealed as a 4 vs 1 isometric multiplayer game. We'd had an inkling it was going to be co-op thanks to some leaked images, but that was a bit further from what we all most likely had in mind. Isometric horror has been popular…ish, by which I mean that Dead by Daylight has been doing incredibly well for itself, while it's competition Friday the 13th and Last Year are basically dead. Breaking into that market a shade late feels like it would either be tone-deaf or just banking on the license to carry the game into those golden gates of profitability. As such, it looks like it actually isn't that.
#ProjectResistance Point 5: currently has a "Working Title." It's in development and its release plan hasn't been decided yet. This will depend on tester feedback. Offline campaign also in development but for now they will focus on the online multiplayer. Closed beta planned. pic.twitter.com/VA0cyFLWIf

— Alex Aniel (@cvxfreak) September 12, 2019
During a presentation at TGS today, Producer Masachika Kawata (a producer behind the RE series going all the way back to RE4, and even further back to RE'96 as part of Capcom) took to the stage to talk about Project REsistance for a bit. Delving into design and what to expect, talked about how RE Engine was modified to work in an online space, etc. Oh, he also mentioned that an offline campaign was in development, which is major news for anyone worried about the game. Clarifying that Project REsistance is merely a working title, the offline campaign (see: offline = single player) is currently in development but they're focusing on the multiplayer side of things to make sure it tests well. They probably already have a boat-load of feedback based on the footage that's been released and on-show-floor play, but they're going to get a whole lot more with the closed beta coming in October. The single-player campaign will be discussed more in the future but for now, all we have is that promise: it's coming. Now the question that comes next is… what will it be about? Taking a grain of salt with a spoon of speculation, let's lay all the cards in our deck out on the table (no, shut up Lucas, I don't give a shit if you stay):
The multiplayer is simply one part of the final package, and they're focusing on it now to get it right — which in theory means they're confident that the single-player can handle itself
Project REsistance is a working title — the final, official title has yet to be revealed
This title is set during the Raccoon City outbreak
This title has been outsourced
Now, I don't know how many of you have been following along with the adventures of "What's next for Resident Evil" so far, but some of this actually lines up with a project we've heard rumors of for a little while now. Being outsourced is the main point here, but the fact that Capcom is withholding the final title of the game feels deliberate — not some vague "oh we just haven't come up with a name yet" sort of guff. Being set in Raccoon City and thus being able to recycle quite a bit of its content (animations, models, etc) doesn't really mean anything, but it's worth noting anyway. But what could have a cross-over of all of those elements? Let me give you a hint: it ends in the number 3.
We'll keep you updated on Project REsistance information as more becomes available. At the moment, the game has no release date, but will be dropping across Xbox One, PS4, and PC.