Church in the Darkness Trailer Dredges up Jonestown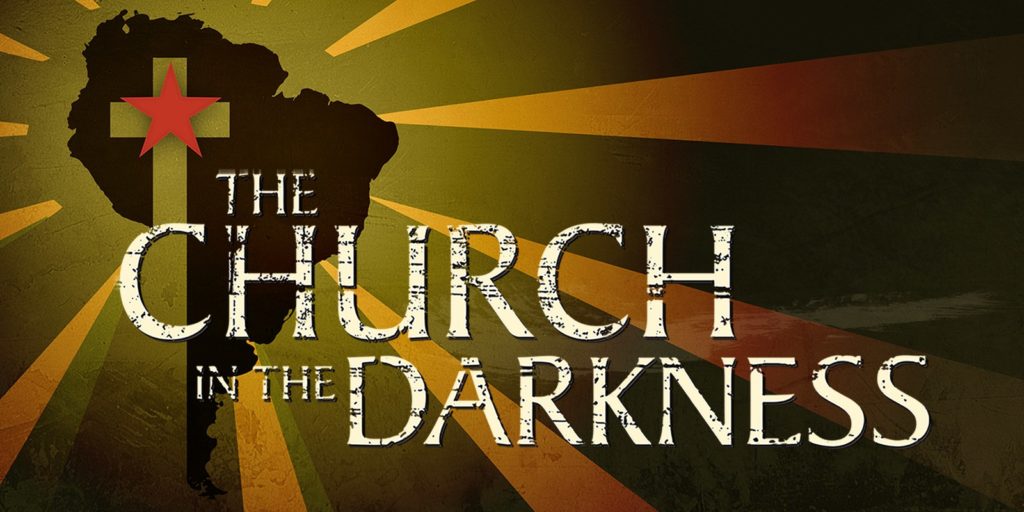 The latest Church in the Darkness trailer dredges up Jonestown and the nightmarish legacy of the People's Temple. The developers at Paranoid Productions certainly had a lot of muck and mire to sift through when they made this narrative. This is my first time hearing of this game, so I'm bringing a historical perspective to this trailer. With a setting that's also in the 1970s there are many parallels to the story, people, dialogue, and location which is heavily inspired by the actual horrors themselves. In this game, they've split Jim Jones' past rhetoric and People's Temple into a husband and wife couple named Rebecca and Issac Walker, who lead an organization called The Collective Justice Mission.
The finished game hopefully will be respectful of the source material that created Jonestown, or Freedom Town in this case. The game is described as an action-infiltration game, where the story changes during each subsequent playthrough. "The game has you infiltrate the town to check on the well-being of your nephew, giving you the freedom to play the open map how you want: avoid detection, use non-lethal methods to get around guards or kill anyone who gets in your way."
By utilizing a photo profile and stellar voice acting, the characters really come to life in the minute or so we have with them. It's always comforting to know that there are human beings behind grim stories such as these. While watching the trailer, there's certainly a precarious tightrope of based on a true story versus inspired by media on display. There's an Alpha Access version of the game out now with additional behind the scenes video, digital extras, and a 28 track OST. The full Church in the Darkness game is slated for release in 2019 for the PS4, Xbox One, and PC.