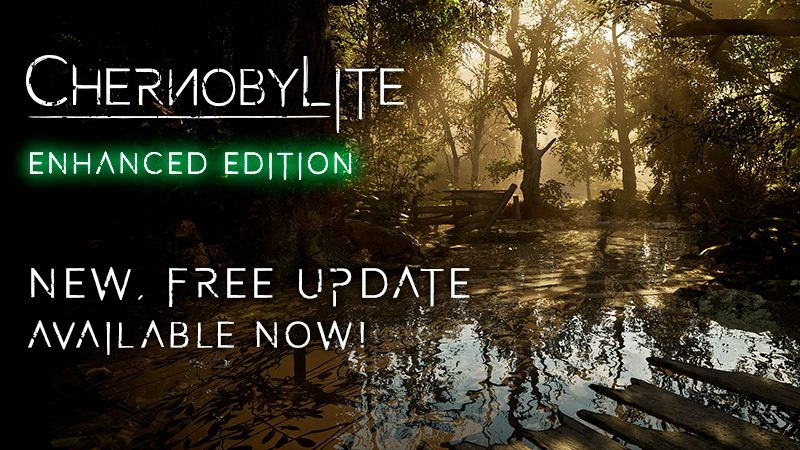 The new patch for Chernobylite has just gone live for PC and next-gen consoles. In a recent post on the game's Steam page, the developer lists numerous changes and additions to the Chernobyl-based survival horror title in their first big update of 2022. Chief among them is the "Enhanced Edition" which includes features such as ray tracing and tessellation for extra graphical fidelity.
They've also added a new weapon, the tactical crossbow, which is described as:
A silent weapon for close-quarters combat with a dozen or so improvements that can be made on the new crafting table. Highly customizable weapon to emphasize on the stealth combat approach and to expand the existing weaponry arsenal.
There's also some new paid content, including a "Blue Flames Pack" which adds a blue aura around your base to give it a gloomy look, some hidden Easter eggs within the Exclusion Zone, and an April Fool's Day add-on, which seems a bit unusual given that it's already April 21.
If that wasn't enough, The Farm 51 is keen to push its new Chernobylite Charity Pack. This additional DLC comes with some digital goodies, including four wallpapers, two posters, and a thank-you card from the studio. All proceeds from the sale of this add-on go towards humanitarian efforts to help the people of Ukraine who have been affected by the Russian invasion.
You can check out the trailer below, which shows off the gorgeous visuals from the PC version of the Chernobylite Enhanced Edition. You can also head over to Steam to save 25% on the game right now.