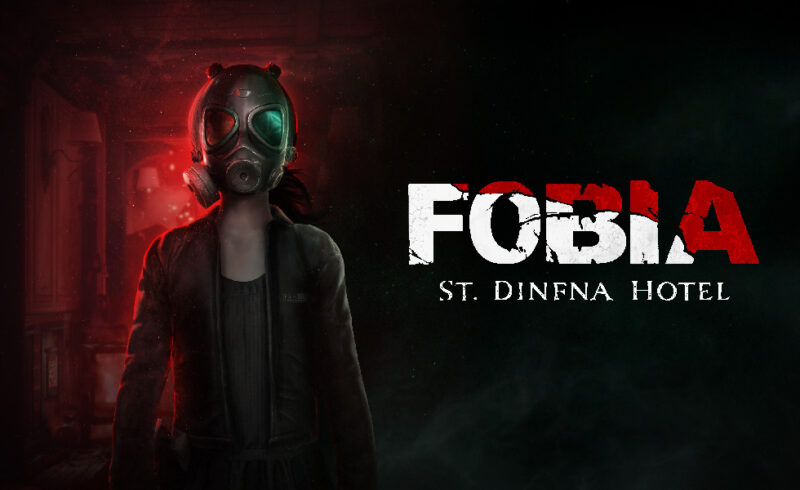 Publisher Maximum Games and developer Pulsatrix today launched FOBIA – St. Dinfna Hotel, a single-player, investigative thriller that puts players in the shoes of rookie journalist Roberto in a fight against the supernatural. In the game, players must discover a series of clues, scavenge for supplies, and defend themselves against the monstrosities that patrol the dark hallways of the hotel.
The story takes place in the Brazilian region of Treze Trilhas, home to the St. Dinfina Hotel, a decadent site that is the subject of numerous rumors including mysterious disappearances, and paranormal activity. Hoping to break the story, amateur journalist Roberto Leite Lopes travels to nearby Santa Catarina, following a tip from his friend Stephanie.
Roberto must use his investigative skills as he works to uncover the truth surrounding the hotel and survive when reality is turned upside down with his discovery of a camera that reveals different timelines, a fanatical cult, human experiments, and apparitions roaming the halls.
Features:
Explore mind-bending worlds where different eras collide and navigate through them using the game's camera mechanic
Chose your path carefully as you maneuver past the monstrous creatures that stalk the hotel corridors
Peer into the past, present, and future as you decide your next move
Varied and cryptic puzzles
FOBIA – St. Dinfna Hotel releases for PS4, PS5, Xbox One, Xbox Series X|S, and PC via Steam. For more details about the game, you can visit its official site here and follow Maximum Games on Twitter.
You can also view the FOBIA launch trailer and screenshots gallery below.