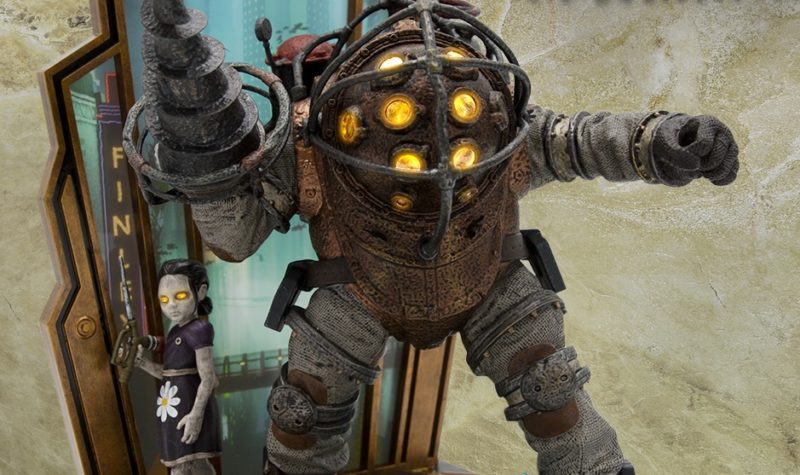 It's been ten years since we first descended into the depths of the ocean to explore the innards of what would become one of gaming's most memorable and dreadful settings. Rapture, Little Sisters, Big Daddies. These have all become iconic elements that continue to thrive amongst gamers today, and will most definitely continue to do so for another ten years (and beyond).
To celebrate BioShock's 10th anniversary this year, 2K Games will be releasing a special collector's edition set that will include BioShock: The Collection and a beautiful commemorative statue of a Big Daddy and Little Sister (pictured above). The set will cost $199.99 and will be available, exclusively through GameStop and the 2K Store, for PlayStation 4 and Xbox One on November 14. Pre-orders have started today!
Also check out Gameumentary — a video game documentary series that looks at the design process for BioShock's opening level here.
[Source]