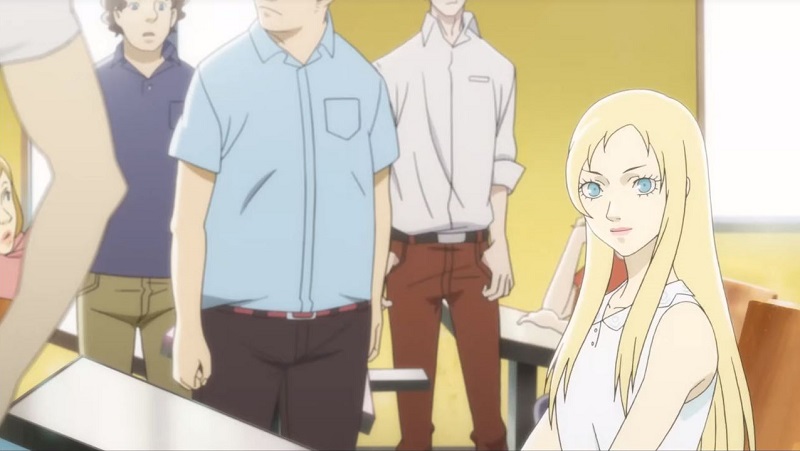 ATLUS USA has dropped a new trailer for Catherine: Full Body, the upcoming "director's cut" remake of 2011's romantic puzzle thriller Catherine, and it centers on the trichotomy between protagonist Vincent Brooks' potential love interests: the flirty and seductive blonde bombshell Catherine, the strict and responsible bespectacled Katherine, and the all-new sweet yet enigmatic Rin (which apparently stands for "Qatherine," no I am not kidding).
The trailer, as with the game itself, positions each woman as representative of a "decision" Vincent must make as he approaches a crossroad in his life. With the player's guidance, will he choose the path of familiar, if mundane, stability? Or throw it all away for flings and flights of fancy? How will Rin's presence affect the outcome?
It also has a ton of screaming. Like, twenty straight seconds of it.
The introduction of a third major character into Catherine's rather tightly-woven plot makes me curious as to whether Full Body makes the requisite tweaks and adjustments to narrative pacing and structure necessary to bear the weight of the new addition. ATLUS' "director's cut" games (i.e. Persona 4 Golden, Shin Megami Tensei: Strange Journey Redux, etc.) have had a spotty track record regarding their often-inorganic incorporation of new characters and story elements, so only time will tell if Full Body can break the curse.
What also remains to be seen is the degree to which ATLUS USA's localization will alter the problematic transphobic content that was the subject of online backlash following both the original game's release and Full Body's Japanese launch in February of this year. Recent reports are heartening, and I've got my fingers crossed that the offending elements can be fully-excised as they were an unfortunate blotch on an otherwise-strong game.
You can scream along with the trailer below, or give the game's demo a whirl on PS4 as we march ever-closer to Catherine: Full Body's September 3rd release date.