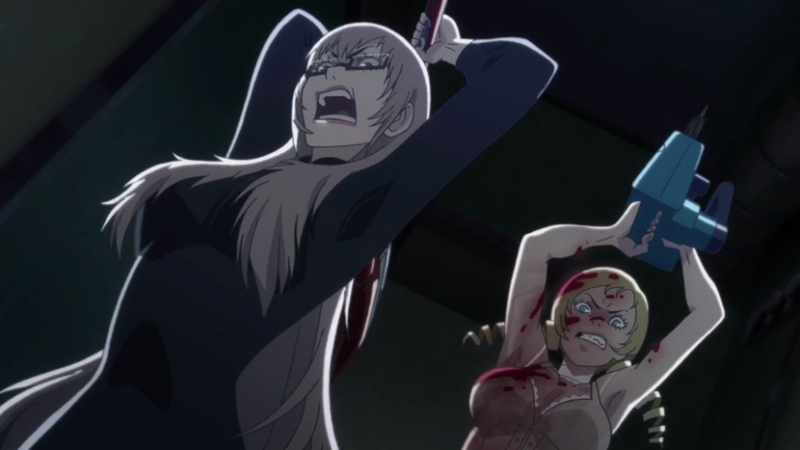 Catherine: Full Body, the new and improved version of 2011's surreal horror-puzzle game Catherine, may have already dropped earlier this year in Japan, but across the pond we have to wait a bit longer. Fortunately, Atlus is keeping fans' appetites whetted with a new, albeit brief trailer.
The trailer is short, clocking in at just over a minute, but manages to pack plenty into its short runtime. We get new looks at both versions of the titular Catherine, main character Vincent, and a few shots of all-new character Rin, who will have her own story in the game. For fans of the original release, there seems to be plenty of reason to return to the crazy, twisted world of Catherine: Full Body. For players who have never checked the game out before, Catherine: Full Body seems like an ideal way to experience this incredibly unique adventure for the first time. Well, maybe. We'll get to that in a minute. First, you can check out the trailer down below.
With the trailer out of the way, it remains to be seen whether or not Atlus will have changed Catherine: Full Body's transphobic content in time for its North American release. When Japanese players got their hands on the game earlier this year, it was discovered that one of the game's endings, meant to have all characters live with a "happy ending", saw the trans woman Erica living as a cis male, having never transitioned. Rightfully, many were offended by this plot point, the assertion being that Erica would have been better off not transitioning.
Additionally, it was reported that transphobic content surrounded Rin and Erica throughout the game, endings aside. In the wake of backlash, it remains to be seen what, if anything, will be changed in Catherine: Full Body by the time it releases.
Catherine: Full Body is expected to release September 3, 2019 for Playstation 4.