Castlevania Season 1 Hits Blu-ray and DVD December 4th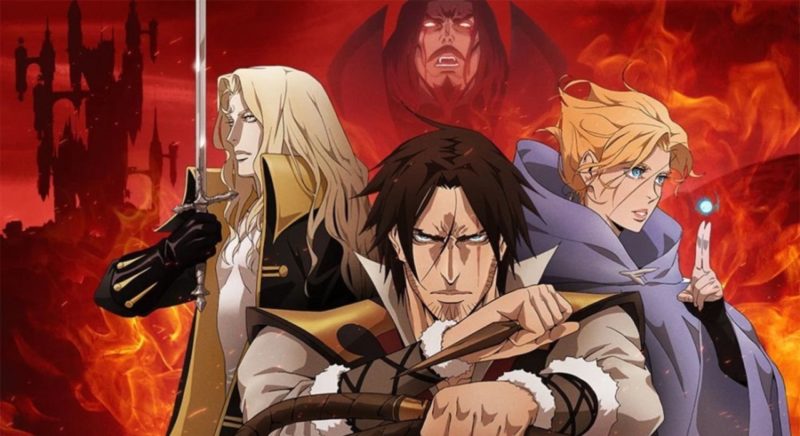 As with most of Netflix's originals line up, Castlevania is coming to home video about a year after release. Despite being short (about an hour long total), the anime was honestly one of the best things to come out of the Castlevania brand in quite a while, so I'll be happy to pick it up. Releasing on December 4th, it's available on Blu-Ray, DVD, and a cool combo pack that comes with the Blu-Ray and a T-shirt. The Blu-Ray will run you $24.98 while the DVD will be $19.98, so not too deep a cut. The home video release is being handled by VIZ, who you more than likely recognize as an anime/manga distributor going back decades.
#Castlevania S1 coming to Blu-ray and DVD this December pic.twitter.com/M413a1Tv0q

— Nick Valdez (@Valdezology) October 4, 2018
December 4th! pic.twitter.com/S5CATsbbdX

— Nick Valdez (@Valdezology) October 4, 2018
Season 2 of course starts in just a few days, releasing on Netflix October 26th. The anime is an adaption of Castlevania 3: Dracula's Curse, which is one of the earlier stories in the series timeline, showcasing the union of Trevor Belmont (Simon's ancestor), Sypha Belnades, and Dracula's son Alucard. Mixing genuine horror with a charming sense of humor, I was very surprised with how much I enjoyed the first season, and am eagerly looking forward to the new one. If you haven't checked it out already, I highly recommend you do so soon. After all, what is a man but a miserable pile of Netflix backlogs?
[Source] (via Bloody Disgusting)