Castlevania Season 2 Coming to Netflix October 26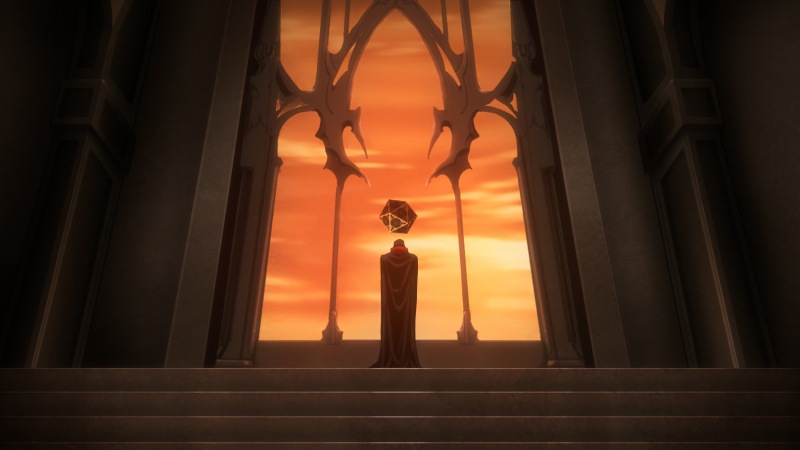 Last year's Netflix-produced animated Castlevania adaptation was a short but sweet example of an adaptation done right. Written by veteran comic book scribe Warren Ellis, it managed to capture the violent, gothic essence of the classic series. Unfortunately the four short episodes felt more like a proof of concept than a full season arc.
Fans of Netflix's take on Castlevania who were left wanting more will be overjoyed to hear that season 2 of the vampire-centric anime will be hitting the video streaming service on October 28, this time with eight episodes. This news comes courtesy of Netflix's Anime panel at the Los Angeles Anime Expo this past week. Netflix has also released a synopsis for the season, which you can read down below.
Returning to Netflix for a second season, Castlevania, inspired by the classic videogame series, is a dark medieval fantasy following the last surviving member of the disgraced Belmont clan, trying to save Eastern Europe from extinction at the hand of Vlad Dracula Tepes himself. Trevor Belmont, last survivor of his house, is no longer alone, and he and his misfit comrades race to find a way to save humanity from extinction at the hands of the grief-maddened Dracula and his sinister vampire war council.
Season 1 introduced interesting takes on classic characters like Trevor Belmont and Alucard, so it's good to hear that we will be getting twice as much time with them in the show's second season. The first arc ended on a cliffhanger, so it's pretty safe to assume this next season will pick up soon after. Hopefully they can maintain the original season's winning writing and animation into a season 3 at the very least.
Unfortunately, there isn't a whole lot of gaming news pertaining to Castlevania lately, and seeing as how it's a property owned by Konami that's not likely to change. I mean, there was the Castlevania co-op mobile game announced a few months ago. So that's something if you're feeling truly desperate. Otherwise, just play through Symphony of the Night one more time while you wait for Castlevania season 2 to drop.