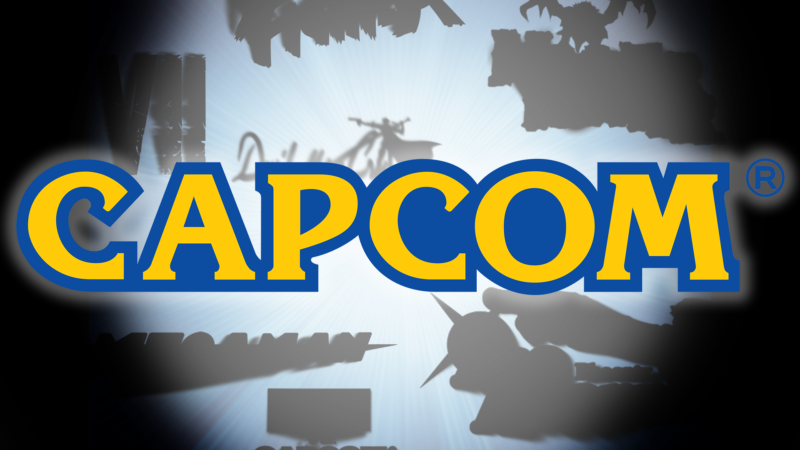 This might not come as any sort of major surprise, but it is cool to have confirmation — even if vague. Capcom just released its 2019 fiscal year financial update, which reports on company growth between March 31st of 2019 to March 31st of this year. You can read the whole thing here, but know that it's a business document and there's nothing "fun" about it. The report also goes over strategies for expanding and promoting growth over the next fiscal year, which runs from now until March 31st 2021. Anything from trying to see if they can get even more people to buy Monster Hunter World (I'd expect a next-gen port would be the easiest avenue for this) to researching 5G technologies.
The one point I think we'll all find the most interesting is the discussion regarding future title releases, which the headline has already given away. Noted in both their "Growth Strategies" and "Digital Contents – Strategic Objectives and Plan" sections, Capcom has plans to release new 'major' titles: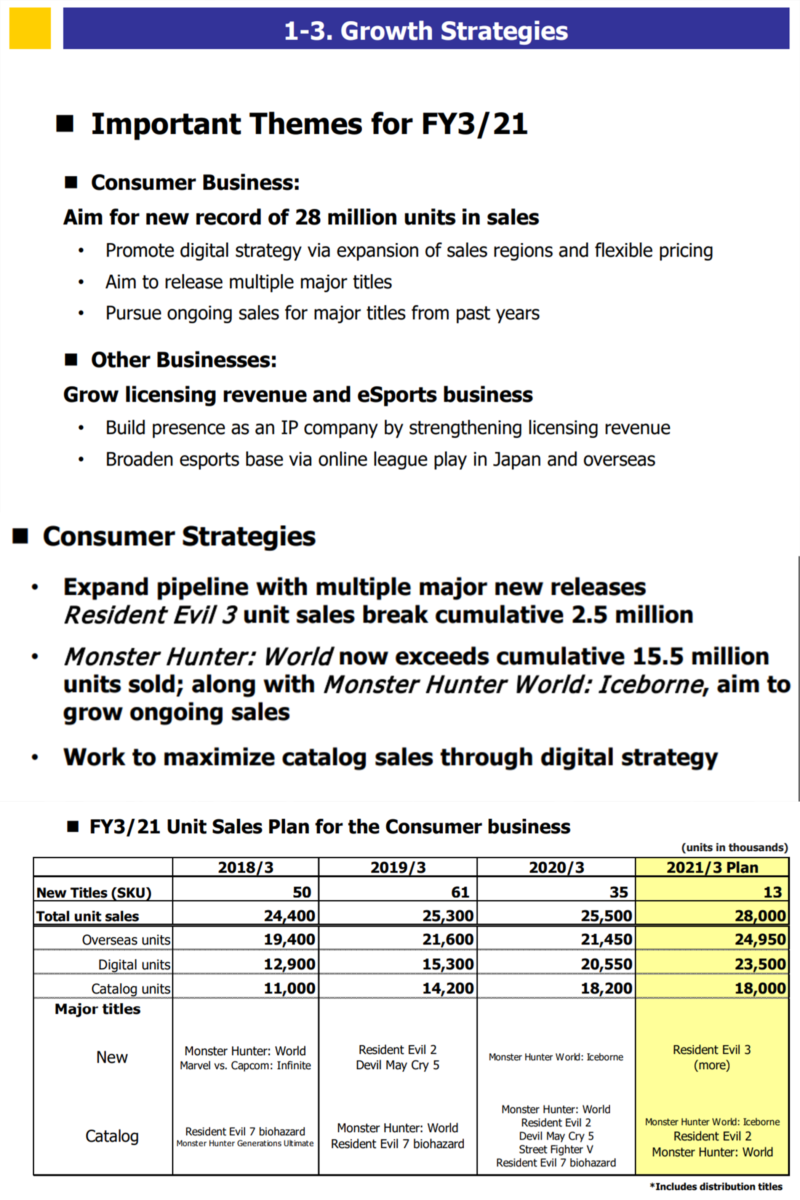 At the moment, Capcom has no upcoming releases announced for 2020 — but that doesn't mean that we don't have a pretty good idea of what they'll be. The first, and most obvious, is Resident Evil 8. Not only has a treasure trove of leaks all but confirmed the game at this point, but 2021 will actually be the Resident Evil franchise's 25th anniversary. It's hard to imagine that Capcom would let the year go by without a new release. To be fair, RE's 20th anniversary only saw a handful of ports and the release of the abysmal Umbrella Corps — but it was headlined with the announcement of Resident Evil 7. Even if it's somehow not Resident Evil 8, odds are good that a new RE game will be releasing between now and then regardless just because that's how the series is.
Little else on the short-list is horror-focused, but the likely suspects are still exciting. All signs seem to be pointing in Street Fighter 6's direction, and 2021 will also see the 20th anniversary of the Ace Attorney franchise (which has gone without a new numbered release since 2016). There's every chance a new Mega Man could be coming as well, the success of both 2018's Mega Man 11 and the re-released collections could lead Capcom towards releasing more from that franchise soon. Unfortunately, there are quite a few franchise returns that I'd love to speculate on, but probably aren't in the cards. Dead Rising, for instance, had been a tentpole franchise for quite some time, but the massive critical and financial failure of Dead Rising 4 may have sealed that door for a while yet (especially after developer Capcom Vancouver closed in 2018).
Capcom's 2020 fiscal year began over a week ago, so from here on out it's all uncharted territory — and that's very exciting.
[Source]