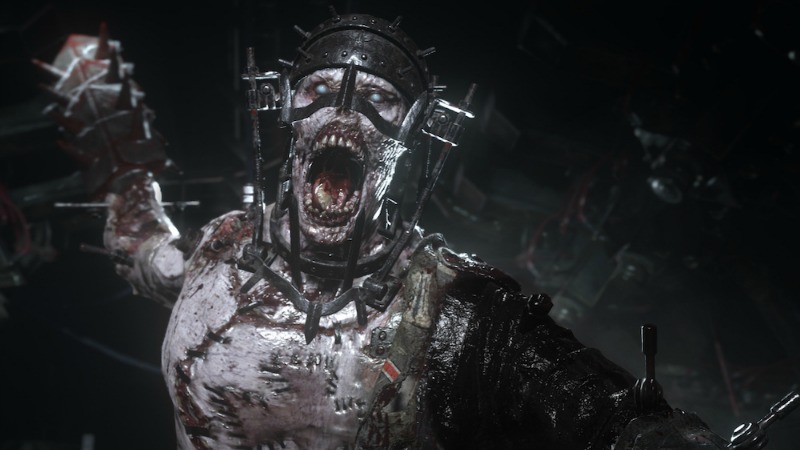 While Call of Duty's Zombies mode has been a longtime staple of the series, it seems to have gotten more cheesy as entries have progressed, leaning into a distinct B-movie flavor instead of going for a darker, horror-oriented experience. With Call of Duty WWII, developer Sledgehammer Games looks to be taking the mode in a  darker direction, as evidenced by the recent reveal trailer.
The trailer wastes no time in delivering an ominous vibe thanks to a voiceover by Udo Kier and plenty of grotesque imagery. Viewers are given a tour of a mysterious castle-like location, complete with torture chambers and retro-futuristic lab equipment. Nazi Zombies roam the halls in various states of dismemberment, and we get only brief glimpses of the player characters fighting to survive the horde.
For now, details on the story surrounding this Zombie mode are mum, but we do know it will feature an impressive cast including David Tennant, Elodie Yung, Ving Rhames, and Udo Kier. Time will tell if Sledgehammer can clear the high bar set by Treyarch's previous work with the series, but if the tone of this trailer is any indication, they're on the right track.
You can check out the full trailer down below. Call of Duty WWII launches on November 3 for Xbox One, PS4, and PC.