Book of Memories DLC screens show new additions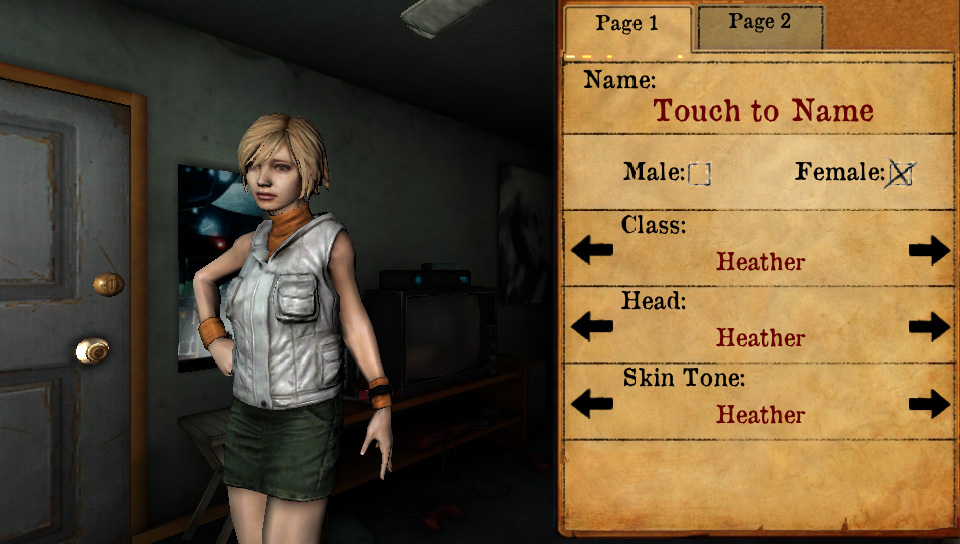 Konami has quietly released 38 screenshots of the upcoming Silent Hill Book of Memories DLC. A lot of the new additions and features can be spotted within these screens.
Among the highlights are the new character classes: Hip-Hop, Vintage, Raver, Cosplay, and a playable James and Heather from the series' past. New and goofy accessories such as cosplay gear, monster masks, and gag props also join the wearable items list. Both the Raw Shocks from Shattered Memories and the Gray Children from Silent Hill 1 have been added as enemy types. New weapons include the Great Spear, a chainsaw, a torch, a pillow, grenades, and a mysterious TV remote.
All of this content looks pretty neat, but it would be nice if Konami actually promoted it. I found these screens on their press site, with no press release to notify that they were added. Luckily my hunch was correct and I stumbled upon them. Look forward to the release of the DLC and my Q&A with Book of Memories director, Adam Tierney, on March 19th.
[nggallery id=86]