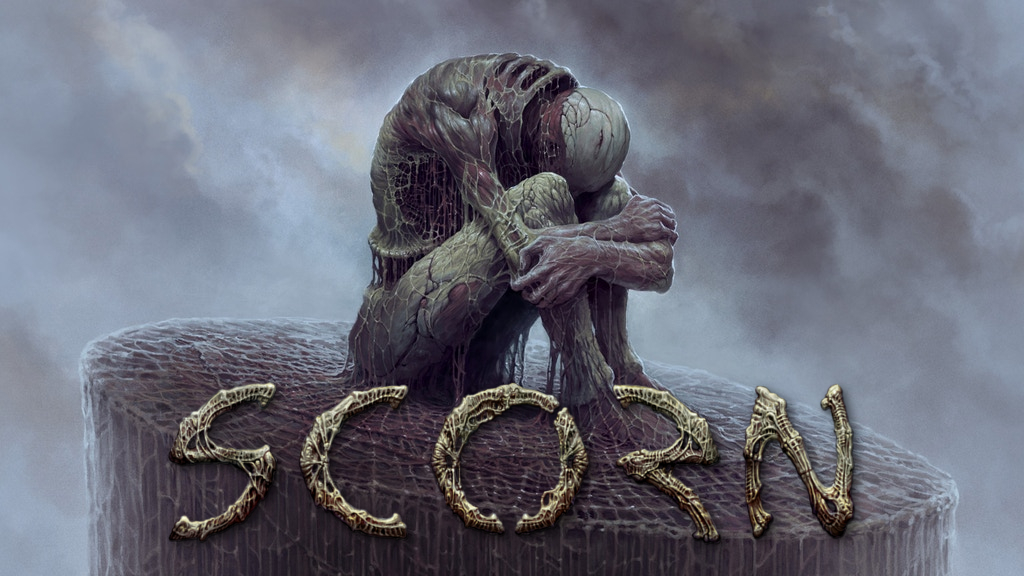 The atmospheric first-person horror adventure game Scorn is facing yet another delay since its initial reveal in 2014. Serbian developer Ebb Software initially planned to release the game in October of 2018 but was forced to push the title back after a series of development setbacks.
In an update on the game's Kickstarter page today, the game's director Ljubomir Peklar, addressed the latest delay and the reasoning behind some of their decisions, saying:
I know that we have failed in keeping our Kickstarter community updated over this past year. The truth is, as a project we needed that time to truly focus on the game and we are hugely grateful to everyone who has been patiently waiting for news and updates.
Peklar elaborated on the studio's release plans, adding:
Scorn will be moving its release date out into 2022 and we will have an official confirmation of the delay on the 10th of December. It was supposed to be announced in October, but circumstances out of our control postponed it.

In truth, the longer development timelines come down to a few things. Large scope, high production values, and some overly ambitious estimates with our initial timelines. As we start to move towards the final stretch of development, I'd like to share a brief update on where we are as a studio and what steps we will be taking to be better at keeping our community informed of development progress in the future.

In addition to communication with our core community, we will also soon be in a position to share more trailers, news, and content with the world as we move towards our release date. The first update will go live in December.
The last time we saw Scorn in action was roughly a year ago when a 13-minute gameplay video was released. Besides admittedly looking a lot like past body horror titles like Agony and Succubus, Scorn at the very least has the distinction of being directly inspired by the artistic works of H.R. Giger and Zdzislaw Beksinski.
Scorn is currently set to release for the Xbox Series X | S and Windows PC. You can check out the gameplay trailer below.