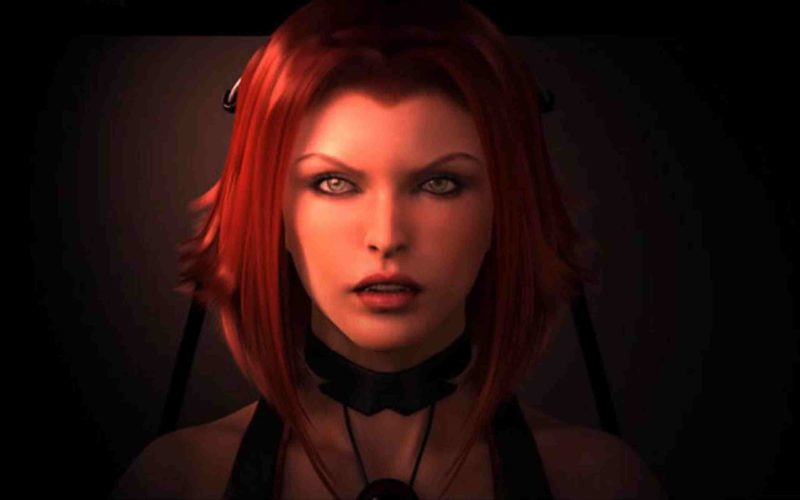 In the latest game acquisition news from Ziggurat Interactive, it has been announced that the BloodRayne IP (intellectual property) has officially been acquired by the new publisher.
Previously owned by Majesco Entertainment, BloodRayne is now at home with Ziggurat Interactive, which has acquired more than 200 gaming IPs as of late, such as Flip's Twisted World and Advent Rising. To update the PC versions of the first two BloodRayne games, Ziggurat Interactive is actively collaborating with the original developers at Terminal Reality to heighten the compatibility and gaming experience for today's hardware and modern operating systems. Ziggurat has also revealed that they're "developing plans to further explore and expand BloodRayne's already rich universe."
Debuting in 2002, the first BloodRayne released on multiple gaming platforms and spawned sequels, comic adaptations, and films.
From the press release:
"BloodRayne is a beloved franchise with a huge fan base and we're extremely appreciative of the opportunity to be stewards for this fantastic series," said Ziggurat Interactive's President, Wade Rosen. "Players the world over fondly remember titles like BloodRayne and Advent Rising and having the opportunity to not only bring these games to a new audience but to expand their universes is something we take seriously."

"We are really excited to have this opportunity to revisit one of our favorite game series and make it available to a new audience," said Mark Randel, President, Terminal Reality, Inc.
Ziggurat Interactive is currently working towards remastering, reworking, and restoring many classic games from the 1980s and 1990s, as revealed in a press back in 2019. Until now, the gaming studio has announced plans for the games Forbidden Forest, Deadly Dozen, and Super Huey. Being the busy bees that they are, they have also acquired several licenses from Requiem: Avenging Angel, Killing Time, Uprising: Kill or Die, and Captain Quazar. When Ziggurat Interactive acquires titles like BloodRayne, they find news homes on gaming platforms like GOG.com and Steam. Grab your keyboards (and hopefully controllers again) and feast on BloodRayne soon.
Disclosure: Rely on Horror EIC CJ Melendez works with the PR company of record for Ziggurat Interactive. This has no bearing on our coverage.