Bloodrayne 1&2 'Terminal Cut' Remasters Revealed For PC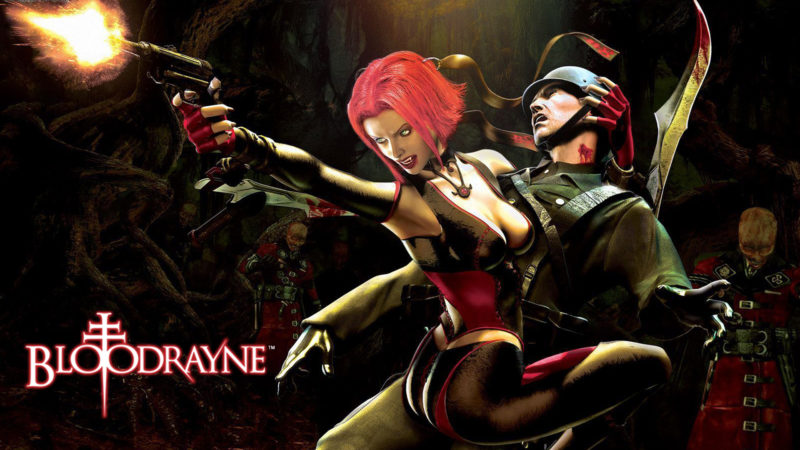 Hey hey! Speak of the badass and she will appear — Bloodrayne is back!
Announced today, the original Bloodrayne and Bloodrayne 2 are coming to Steam and GOG with newly enhanced Terminal Cut editions! Put together by retro-publisher Ziggurat Interactive and the original developers, Terminal Reality, these enhanced versions sport a bunch of new features and upgrades, bringing the series back in style! Even better, all owners of the currently released games on both PC storefronts will get the upgrade free of charge when they release on the 20th of this month! Here's a breakdown of the features:
Support for higher display resolutions (up to 4K / 3840×2160)
Improved rendering with up to 4x anti-aliasing
Upscaled cinematic videos
Support for modern gamepads (XInput controller support)
Improvements to lighting at engine level, plus fully reprocessed lighting data
Engine improvements to support uncompressed original textures
Improvements to effects such as reflections, water, fog, and shadows
Localizations include:

BloodRayne: Fully voiced with localized interfaces in English, French, Italian, Spanish
BloodRayne 2: Localized interface and subtitles for English, French, German, Italian, Spanish

Optimized for Windows 10
"The response was tremendous when we announced that we had taken over stewardship of the BloodRayne series," said Wade Rosen, President of Ziggurat Interactive. "Fans have been asking what's next for the series, and now we're excited to show off the great work that's been done by Terminal Reality on the first two titles."
Back in the heyday of PlayStation 2 horror and boobies being kind of a novelty in gaming, Bloodrayne scored big on both. With tight, badass gameplay that soaked the player in blood and edgy early 2000s goth vibes, along with a marketing campaign that was pretty much just about the boobies, Bloodrayne kicked all sorts of ass. The franchise dominated with two games and a trilogy of films (complete with Meatloaf). Since then, the series has been surprisingly quiet, with only 2011's not very good BloodRayne: Betrayal since the second game. It's great to see these games getting the love they deserve, and I really hope that this means we'll be getting to see a more traditional sequel game in the near future!