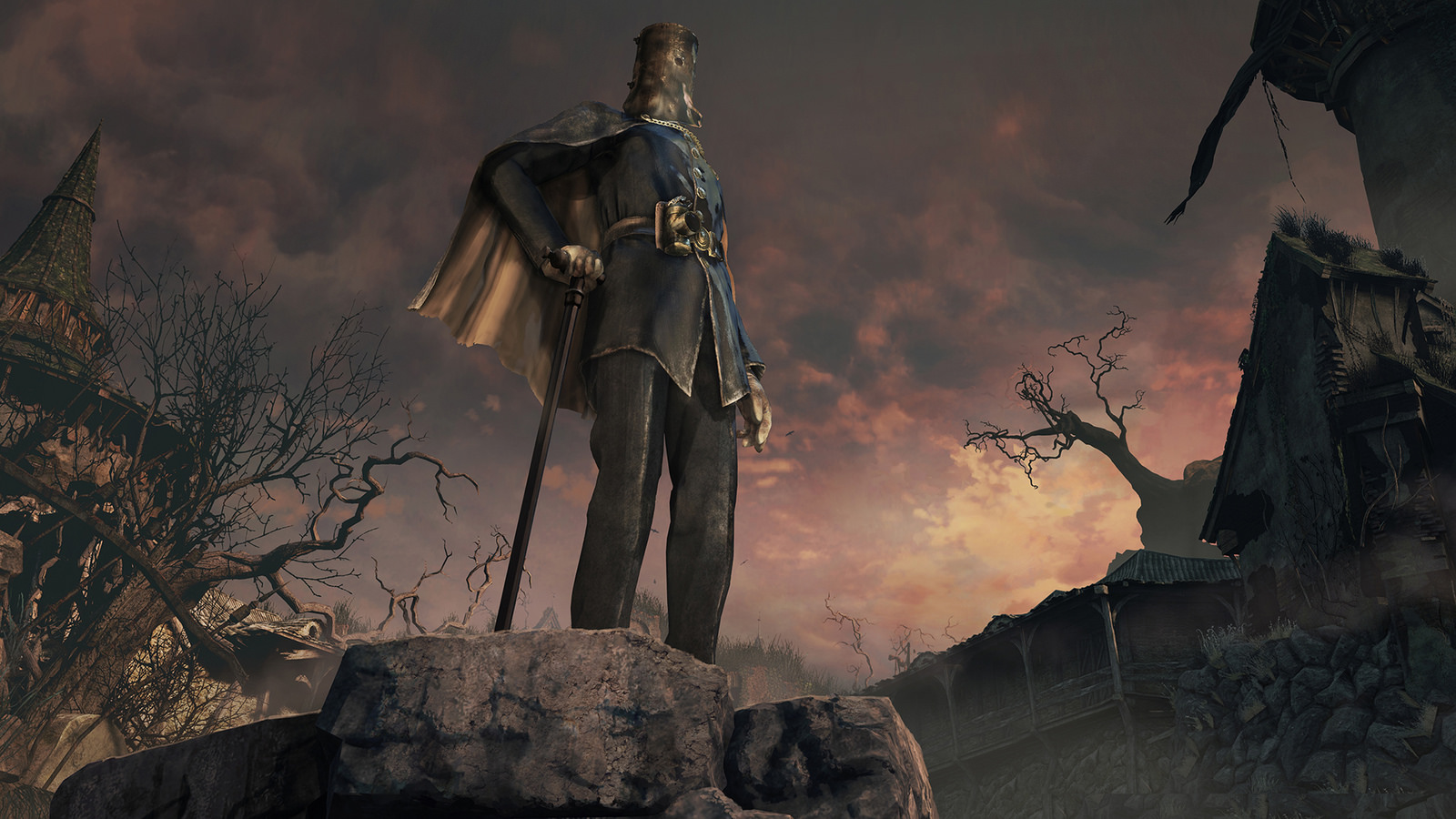 This week sees the release of an RPG many people have been waiting for. And in a couple of weeks, we'll be getting an expansion to an RPG that came out in the beginning of 2015 that continues to stand as one of the year's best games. Bloodborne: The Old Hunters will be launching on November 24th, and will require the main game. A patch will also be released soon that will apply to all players across the base game and the expansion.
One of the new features this upcoming patch will bring is the introduction of The League. They are a group of Hunters, led by a mysterious figure in a bucket helmet, that allow you to assist other players online and to compete in the group's specific online leaderboards. You will also be able to use the League cane to summon forth NPCs, which will definitely come in handy when facing bosses and going through tough areas.
Below you'll find a brand new screenshot from The Old Hunters, showing off one of the new weapons in the expansion, the Holy Moonlight Sword.
[Source]