Black Ops 4 Revisits Alcatraz In Upcoming Zombies Map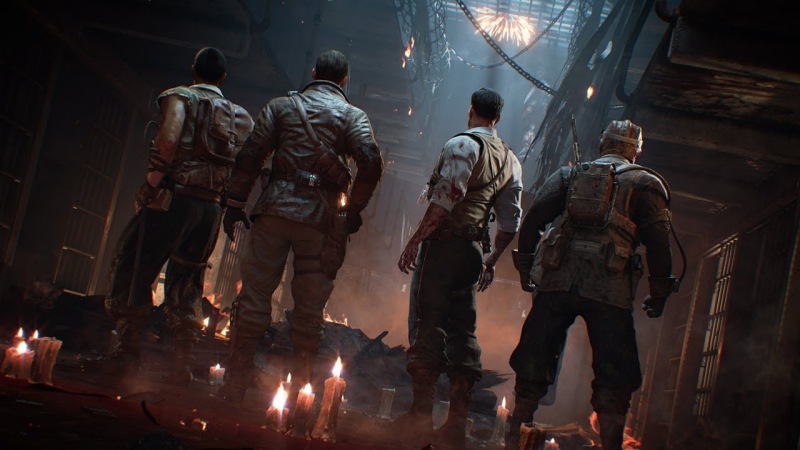 With no single player campaign to speak of, Treyarch has been leaning into alternate modes to market this year's iteration of the long-running Call of Duty franchise. This means we get to see lots and lots of the fan-favorite Zombies mode, despite the fact that the last trailer for the thing dropped just a few days ago. With San Diego Comic Con in full swing, we're graced with another look at Black Ops 4's Zombie offerings, this time centered on revisiting a fan-favorite map that was DLC for the Call of Duty: Black Ops II way back in 2012.
The original map, titled Mob of the Dead, is being reimagined as Blood of the Dead. The four original characters will be replaced by Zombie series mainstays "Tank" Dempsey, Edward Richtofen, Nikolai Belinski, and Takeo Masaki, who will be investigating a nefarious secret laboratory underneath San Fransisco's famous prison.
Activision released a statement about Blood of the Dead, along with a trailer at San Diego Comic Con yesterday. You can read the statement down below.
"Encountering a familiar enemy Hell-bent on imprisoning them for all eternity, the Primis crew quickly realize that the future predicted by the Kronorium – the future they sought to secure – is now in jeopardy,"
I haven't really paid much attention to Call of Duty's Zombie mode since the first Black Ops, when I still found it to be a novel and interesting concept. Since then, very little has enticed me to return. With Activision pushing multiplayer-only modes and Treyarch retreading old ground, despite giving lots of content to work with, I'm going to need to see more before I can say whether or not I'd personally be interested in Black Ops 4.
You can check out the trailer for Blood of the Dead down below. Call of Duty: Black Ops 4 releases October 12 for Playstation 4, Xbox One, and PC.