The Beast Inside Looks to Scare Up Funding on Kickstarter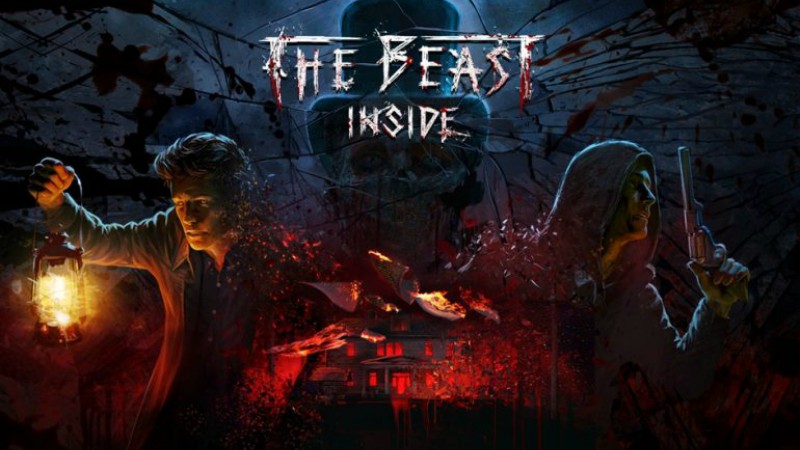 It seems indie publisher PlayWay is still having a good time in the horror genre. With the development of Lust for Darkness and Agony well underway, they've taken on a new project with Illusion Ray's The Beast Inside. We've learned to expect the unexpected from PlayWay collaborations, and The Beast Inside fits right into that expectation. Illusion Ray is building a unique story brought to life with photorealistic graphics, pulling their inspiration from games like Resident Evil 7, Silent Hill, Amnesia, and Firewatch.
The Beast Inside is the story of a Cold War cryptologist tasked with the stressful job of decoding enemy messages, carrying the responsibility of saving- or losing- millions of lives. He convinces his bosses to let him move to a secluded countryside home with his wife, where he finds a diary from the Civil War. This diary introduces the second playable character, a man who came to the house searching for his missing father and instead found terrifying supernatural phenomena. Player will move through both time periods in the same place, deciphering messages with an enigma machine as Adam in 1979 and a cipher disk as Nicholas in 1864. The passing of a century has changed the rooms of the old home, but the horrors lurking in its halls remain.
The Beast Inside is on Kickstarter with a goal of $47,294 CAD. They've raised $25,772 so far and have 32 days left in their campaign to secure the remainder. Backers pledging $9 CAD or higher get immediate access to the game demo. We will be taking a peek at the demo ourselves later this week, so keep an eye on our Twitch and YouTube pages to see what monsters are hiding within the walls of this ancient home.