Be the Guy in the Chair in Narrative-Driven Horror, Interference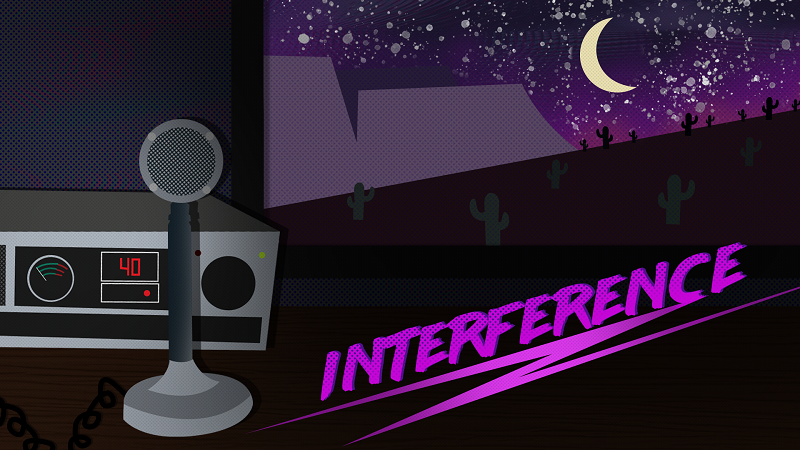 Independent developer Fear of Corn (that's an interesting name alright) has dropped a teaser trailer for their first game in which the player's participation is completely optional.
Interference is described as a narrative-driven sci-fi "horror" game. They use quotation marks because rather than being smack dab in the middle of the scary happenings, the protagonist of Interference guides their best friend through a top-secret facility via radio from afar. The game picks up after an intense argument between the protagonist and their friend, and then a mysterious security breach traps that friend in the aforementioned facility.
It's up to the player to decide how to interact with said friend — helping her survive or simply observe her plight in silence. Interference is said to have begun development as an experiment in player autonomy; the game's story will continue regardless of player input, but by participating, events and dialogue change. Each run-through of Interference will be roughly 20 minutes long, but the branching narrative means it should be highly replayable. When not helping (or ignoring) their friend who's probably regretting their life choices, the player can interact with various things in their comfortable little booth. In addition to the radio, a computer and map are tools used to guide the best bud to safety (or death?).
Interference sounds like a compelling title and I look forward to when it releases on PC and Mac sometime next year. It's got some nice 80s synth tunes as well, so that's a plus. Check out the studio's website for more info.