Asemblance: Oversight Catapults Into Release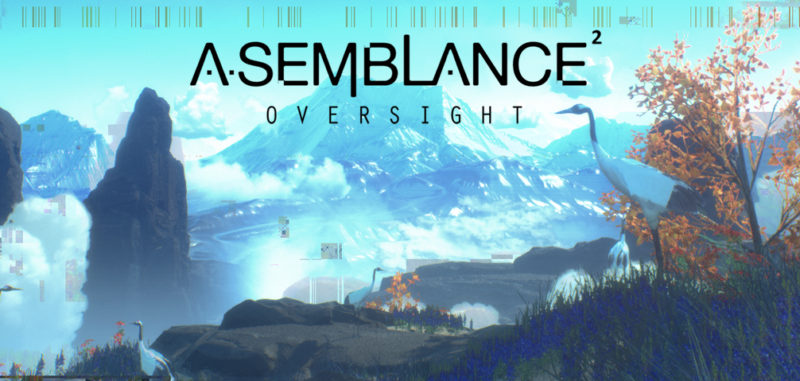 Asemblance: Oversight launched today, with so little warning or marketing that fans might wonder whether the team at NiLo took an oath of secrecy. The team behind 2016's most mind-bending game are at it again, building on the foundation Asemblance laid. Asemblance: Oversight picks up pieces of the same storyline that players left at the end of Asemblance. No, not that end. The other one. Wait, not that one either. The other other one.
In Asemblance: Oversight, players are working with an experimental  The possibility that the machine is a bad actor exists, but why? And how can it be stopped if it is? Can a machine be a bad actor, or are all AIs acting in humanity's best interest, unknown to mankind? These are the questions NiLo wants you to answer, and they want them answered as a team.
Part of the joy of Asemblance is that it is forging a new sort of subgenre of community horror. Not content to simply include subtle quandaries and nearly obtuse clues, NiLo staffers carefully crafted a series of atmospheric puzzles that required the entire player community to work together to progress. This gave way to a full-blown alternate reality game, with players working together to figure out what was coming next in the Asemblance universe and piece together its lore.
Asemblance: Oversight is connected to the the pilot, but works as a standalone game. Players who want to jump in without having to go back to the original can do so without any negative effects. Those who played the first game will have the advantage of known controls and a general idea of what to look for. In my first run as a returning player, the main ending took 40 minutes to complete. That run has left me excited for the remainder, and ready to see what the community chooses to pull for outside exploration. At first glance, there are voice samples to be recontructed, images to filter, and possibly a few formulas to work out from the Asemblance offices. Whatever is in there, this is big, and the time to join in is now.