Art of Death Stranding Book Announced
With the release of Hideo Kojima's first post-Konami epic, Death Stranding, right around the corner, it's no wonder the merch is ramping up as well. From T-Shirts and necklaces to super expensive sunglasses, there's a little something for every fan to sink their money into. The latest piece of Death Stranding merchandise catches my eye, though — that being the official Art of Death Stranding hardback. Just announced, this massive collection of production artwork will be 256 pages and sit at a nice-sized 10.75″ x 11.94″. From the website: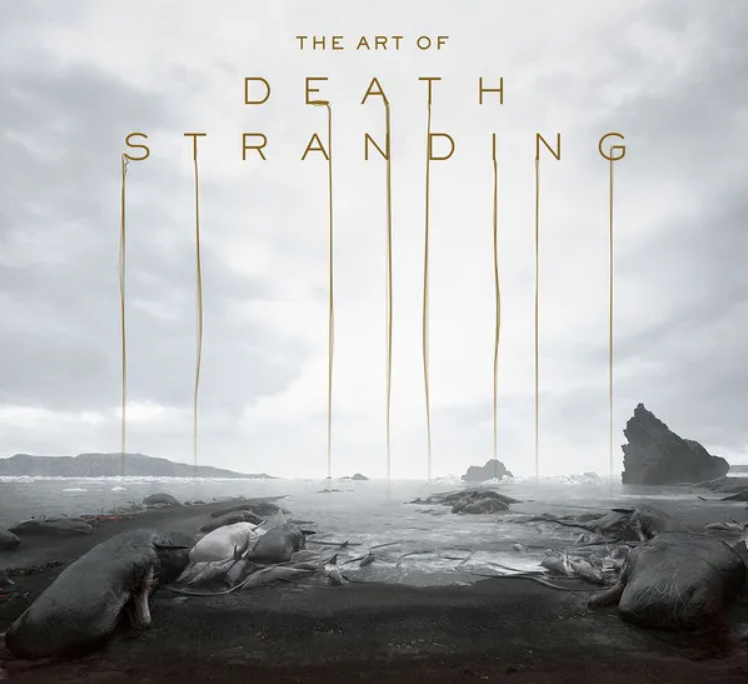 After the collapse of civilization, Sam Bridges must journey across a ravaged landscape crawling with otherworldly threats to save mankind from the brink of extinction. From legendary game creator Hideo Kojima comes an all-new, genre-defying experience for the PlayStation®4 system. In the near future, mysterious explosions have rocked the planet, setting off a series of supernatural events known as the Death Stranding. With spectral creatures plaguing the landscape, and the planet on the verge of a mass extinction, it's up to Sam Bridges to journey across the ravaged continent and save mankind from impending annihilation.

The Art of Death Stranding is packed with hundreds of pieces of concept art for the characters, equipment, locations and creatures featured in the game, as well as early and unused concepts, including artwork by acclaimed artist Yoji Shinkawa.
I love video game artbooks (I have something of a collection, from Dead Space and Alien: Isolation to BioShock and Zelda: Breath of the Wild) and Kojima games always have incredible art direction. I'm especially looking forward to seeing more art from Yoji Shinkawa, who's graphic and ink wash-esque style you've most likely seen associated with the Metal Gear Solid franchise. Releasing January 7th, 2020 (probably to give some time for fans to have completed the game and avoid a "death of Qui-Gon" situation), The Art of Death Stranding costs $39.95 USD, and can be pre-ordered on Amazon.
Death Stranding itself releases November 8th on PlayStation 4, and (until otherwise stated) PC at some future date. Look forward to our review, we're really hoping Kojima can knock this one out of the park.