American Horror Story: Fearless VR featured at SDCC
Just outside of San Diego Comic-Con last week, fans of American Horror Story had a chance to check out a new attraction to hype the upcoming 6th season of the anthology series. Titled AHS Fearless VR, Virtual Reality enthusiast site VRScout got to check out the five minute event produced by FX. Promotion through virtual reality has been growing commonplace at conventions as they're regularly set up at game-related events and SDCC itself also had exclusive events for Mr. Robot and Suicide Squad that used VR.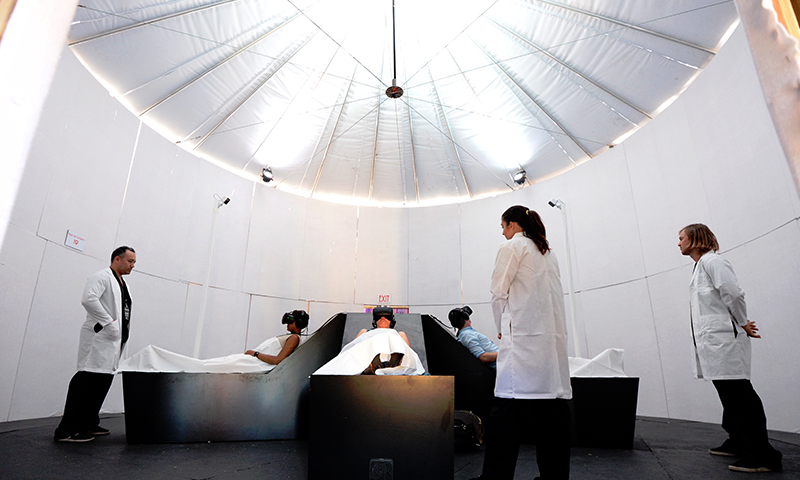 While details were scant on what occurred within, VR Scout reported that attendees were propped up onto gurney and mixed a number of external theater tricks into the experience. The "ride" had viewers see familiar characters from the franchise's history over the last half-decde. Reservations were planned in advance and the exhibit was booked all four days of the con. It's unknown if this attraction will show up in the future at other convention or if a paired down version will be made available to VR owners at home. An extremely brief trailer for the experience is shown below. The 6th season of AHS premieres on September 14th.
Source: VRScout