Alone In The Dark, reimagining the 1992 classic, revealed some new insights in an interview with writer/director Mikael Hedberg during FearFest 2023.
The interview raises the issue of addressing old fans from back in the day, as well as younger fans who did not grow up with the classic title. Instead of summing up all the previous games, the developers decided to try something new but Hedberg does not want to call it a reboot.
Hedberg wants to find the parts he liked from the classic and make something new from it that pays homage to the old games, with a focus on the first three games. He also talks about fondly remembering the feeling of playing Alone In The Dark gave him and that he wants to honor this feeling instead of trying to recreate it in the new title.
According to Mikeal Hedberg, it is worth pointing out that the game will tell a completely new story, and he hopes that new players will be intrigued into learning more about the world of Alone In The Dark in the process.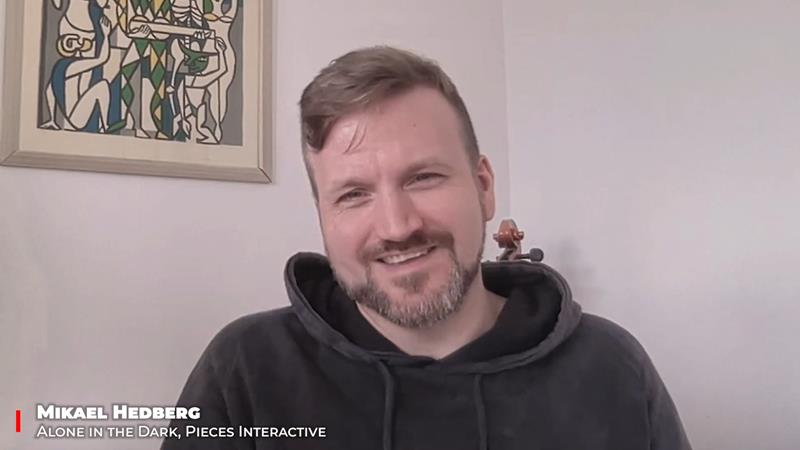 He goes on to talk about working with the game's cast, which features Jodie Comer (Killing Eve, The Last Duel) and David Harbour (Stranger Things, Violent Night), praising them for their professionalism which was really inspiring for him.
As he had already known David Harbour from his police role in Stranger Things, Hedberg found it fitting to see him as a private investigator in the game, noting he brought a lot of fun and an "aventurey, kind of reluctant hero" energy to the role. The two characters are intended to be a duo, inspired by noir movies, with a lot of banter back and forth.
After hearing Jodie Comer's interpretations of the lines, which were initally intended to be somewhat light-hearted and fun, he noticed that her approach was a lot more serious, which he found very interesting and brought depth to the character, as it plays into the route of sadness and tragedy Mikael Hedberg says he prefers for horror stories, for which he names Amnesia: The Dark Descent as one example.
Alone In The Dark has recently had its initial crowded October release date pushed back to January 16 2024, and will then be released on PlaysStation 4, Windows and Xbox Series X|S.
View the full interview from FearFest 2023 here: