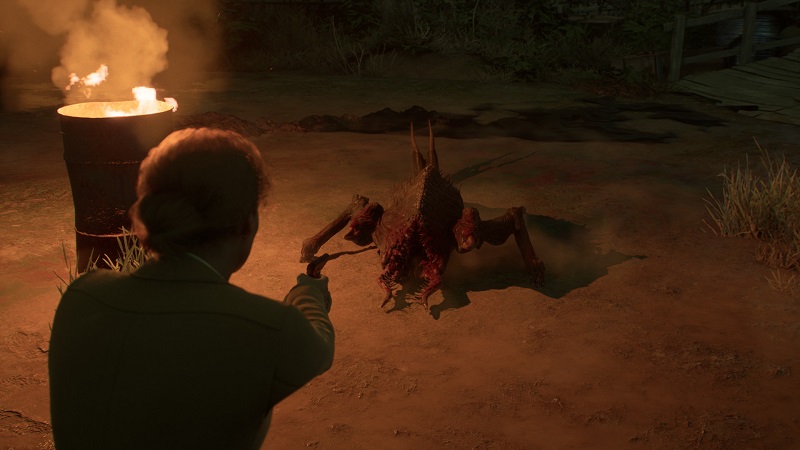 Many of us have been looking forward to the reimagining of Alone in the Dark. However, it's with a heavy heart that we inform you Pieces Interactive's take on the iconic horror series has been delayed until January 16, 2024.
The news comes from the official Twitter account for the game. Accompanied is a comment from the developer saying that the "eerie embrace" of horror is something that's "impossible to achieve" in October, which is when the new Alone in the Dark was originally supposed to be released.
Horror games thrive on the eerie embrace of solitude, something that is impossible to achieve in a gaming month as busy as October.

To ensure a breathtaking experience for everyone, we have made the decision to move the release of #AloneInTheDark to January 16, 2024. pic.twitter.com/W5EgV4aTZc

— Alone in the Dark (@AITDGame) September 5, 2023
As a result, a decision has been made to push it back a few months. While there's no definitive reason for the delay, the post on Twitter suggests that the team may not want to compete with other games that are coming out around the same time. Highly anticipated releases such as Alan Wake 2 will probably be stealing a lot of focus around the spooky period.
October is usually a busy time for horror, so it probably is a smart move for it to be pushed back a little. If nothing else, it gives the studio more time to work on it, which can only ever be a good thing.
While Alone in the Dark has had a hard time breaking into modern gaming, many are looking forward to this installment. That could be because the likes of Capcom have shown that remakes/reboots can be done successfully. It could also be because AitD is being written/directed by Mikael Hedberg, whose previous works include the Amnesia series and SOMA.