Alone in the Dark: Illumination Celebrates New Content With 66.6% Off Sale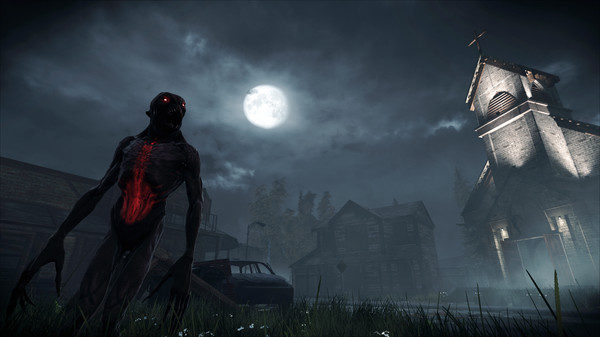 Remember Alone in the Dark? No, not the abysmal Uwe Boll film, the video game series that pioneered 3D survival horror in 1992. Well the latest entry in the series, Alone in the Dark: Illumination, has recently been updated for free with new content, and improved visuals. You can grab the game right now on Steam for $6.79.
You are forgiven for not remembering AITD:I, as it came out back in June of 2015, and currently sits with a paltry 19 on Metacritic. Illumination takes the namesake of Alone in the Dark, and ditches it, at least the "alone" part. The sixth entry in the series is a 4-player cooperative experience boasting classes, magical abilities, and randomly generated enemies. Lucky for fans of the title, the developers at Pure FPS haven't forgotten about Illumination, as they have just recently added a helping amount of new content, including a new game mode, environment, and various gameplay improvements.
The new environment, Moonlight Trailer Park, features, well, a moonlit trailer park. The park tasks players to survive with multiple routes, clues, and hordes of Eldritch creatures. The new environment goes hand in hand with the new game mode, Escape. Escape features enemies with ever-increasing difficulty, a new energy consumption mechanic, and randomized weapon drops.
Here is the full list of updated content in Alone in the Dark: Illumination.
• New Game Mode: Escape
• New Environment: Moonlight Trailer Park
• Improved Enemy Spawning
• "Multiple choice" objective system – multiple objectives active at once
• New "light grid" system – switches that turn on / off entire arrays of lights, that correspond to specific level sections
• Energy Consumption system – power source that hooks up to one or more switches and slowly empties as long as a switch is on
• Player Pickups – Health packs now offer Stamina Boost
• Enhanced Visuals – Fog, dust FX, lighting, additional visual improvements
• Modified Vehicle Models for objectives
• Adjusted Level Geometry / Layout
• Added Ambient Level Audio – Audio Occlusion Mapping
You can grab Alone in the Dark: Illumination on Steam right now for $6.79, normally $19.99.