PlayStation VR Demo Disc includes RE7 Kitchen teaser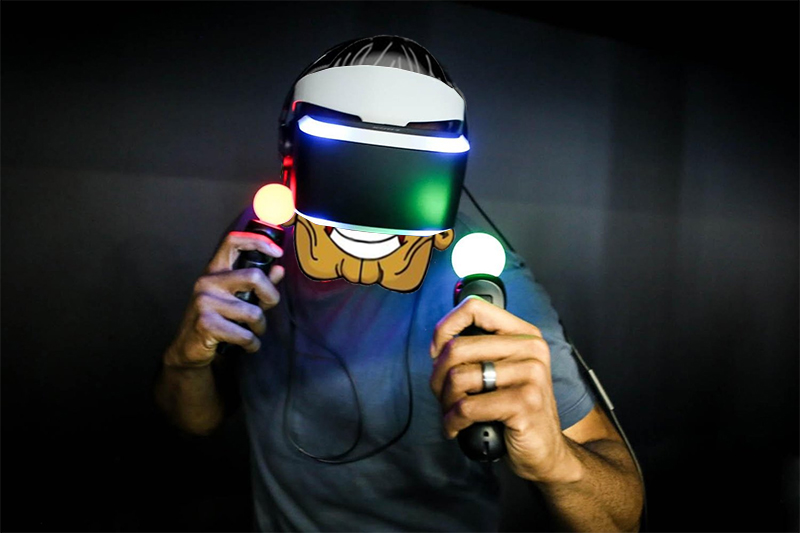 Today, John Koller from Sony revealed the 18 trials that would be bundled with Playstation VR sets upon release when the accessory releases next month on the PS4.
In terms of horror games, the three worth mentioning are the upcoming spinoff attraction, Until Dawn: Rush of Blood, new psychological horror title Here They Lie, as well as Resident Evil 7's Kitchen Teaser. The latter, up to this point, has been an event only demo that proceeded the playable RE7 demo which came out earlier this summer. Each demo will include quick links to purchase their corresponding full game.
The full list is below:
•    Allumette
•    Battlezone
•    DriveClub VR
•    Eve: Valkyrie
•    Gnog
•    Harmonix Music VR
•    Headmaster
•    Here They Lie
•    Job Simulator
•    PlayStation VR Worlds
•    Resident Evil 7 biohazard — Kitchen Teaser
•    Rez Infinite
•    Rigs Mechanized Combat League
•    Thumper
•    Tumble VR
•    Until Dawn: Rush of Blood
•    Wayward Sky
•    Within
Playstation VR launches October 13th at $399 for the standard bundle. As of now, most preorderss are sold out at major retailers including Amazon, Target, and Best Buy.