Alien: Isolation 2 Not in Development; Next Alien Game an MMO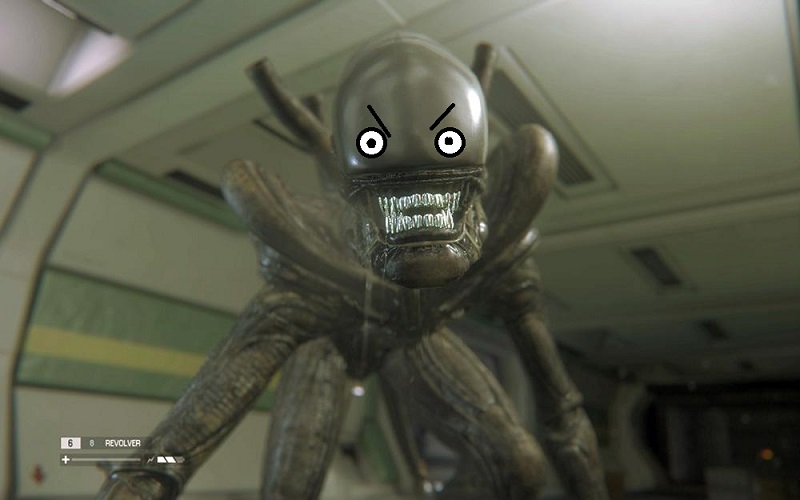 20th Century Fox's FoxNext announced a new Alien game after much anticipation from series fans this week, but reception has not been very positive.
Teased to star Amanda Ripley, the protagonist of the critically acclaimed Alien: Isolation, many naturally expected Alien: Blackout to be a significant continuation of Amanda's story. Instead, her next adventure was revealed to be in a mobile-only title that shares a lot in common with Five Nights At Freddy's.
Those hungry for an Isolation sequel must look elsewhere, as one isn't even in the cards. In an interview with Variety, FoxNext vice president of external development TQ Jefferson revealed that a proper sequel to Alien: Isolation isn't currently in development. "There are a lot of stories we can tell in the franchise. We can tell more stories about Amanda Ripley without it being an 'Isolation' game," he told Variety, acknowledging the backlash. "Once they hear more about the game [Blackout] they'll realize that it is its own experience," he said, "and that it's as true to Alien as anything we ever made."
As for what else Alien fans can expect? As previously reported, Cold Iron Studios is currently at work on a massively multiplayer shooter set in the Alien universe. How that game will be received remains to be seen; hopefully it's fun!
FoxNext's "ReadWatchPlay" campaign will continue and focus on Amanda Ripley stories. As for the franchise proper, the Alien series is far from done, of course. Personally speaking, after the lackluster Prometheus and dreadful Alien: Covenant, I think the series is in need of comeback. Isolation was one of the best Alien projects in years, and while I don't mind the existence of a mobile game, fans want something with a bit more meat. Heck, I'd take a Switch and mobile port of Wayforward's Alien: Infestation.
[Source]