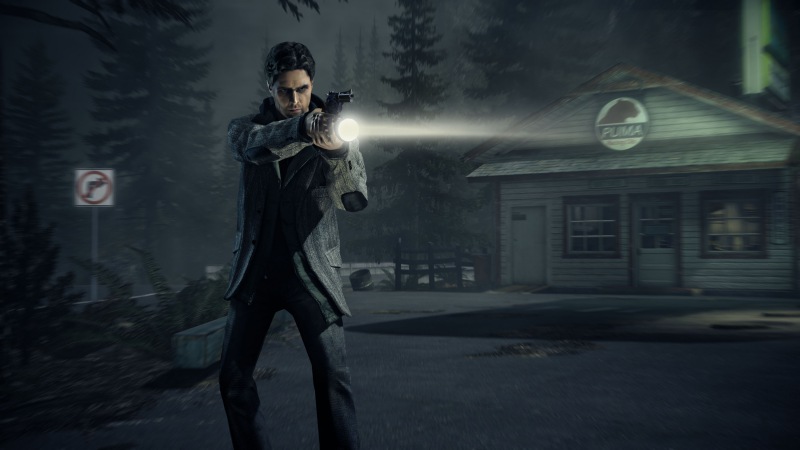 Earlier today it was reported that Remedy Entertainment's cult classic Alan Wake will be getting a television adaptation, courtesy of writer and show runner Peter Calloway. In the past, Calloway has worked on such well-received programs as Cloak and Dagger and Legion.
Sam Lake, Alan Wake's lead writer, has also signed on to the show as the Executive Producer. This was reported to Variety by Remedy Entertainment and Contradiction Films, who are working together to bring the project to life.
For fans of Remedy's small-town horror thriller, this will no doubt be great news. The episodic nature of Alan Wake's story played with television tropes and even included in-world pieces of lore to be viewed through various TV's in the environment. The property is absolutely ripe for an adaptation, and the project seems to be in good hands for the time being.
This is also great news for the property as a whole. While Alan Wake has found itself a dedicated fanbase, the game never received a proper sequel outside of a download-only spin-off title called Alan Wake: American Nightmare. The game was also delisted from digital sales on the Xbox 360 and Xbox One due to Remedy's rights for licensed songs used in the title lapsing. A wide-spread television adaptation, if done well, could lead to a sequel or even expansion of the Alan Wake brand as it is now.
As reported by Variety, some of the ideas for the Alan Wake TV show could even end up being taken from planned game sequels that never saw the light of day.
"Not only that, but through the years we've worked on multiple game concepts and stories for Alan Wake's world that have never seen the light of day," Lake said. "All of this material will function as potential source material for the show."
It's far from a proper sequel to Alan Wake's supernatural adventures, but the future of the franchise is looking very bright nonetheless.
Remedy Games also teased their new game Control at this years E3 press conference. You can take a look at that reveal right here.
[Source: Variety]