Alan Wake Comes to Game Pass and New PC Version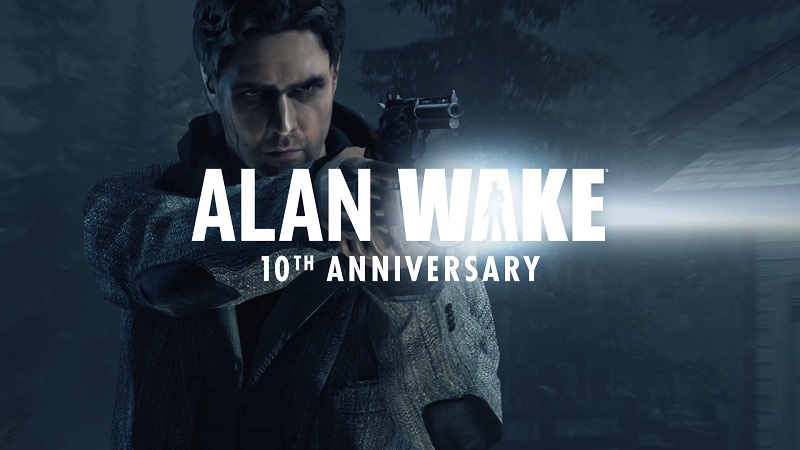 If you haven't played Remedy Entertainment's 2010 masterpiece of psychological action horror Alan Wake, there's no better time than now. In celebration of its 10th anniversary this month, the game will be heading to the Xbox Game Pass service, with a few updates to boot.
Remedy confirmed the game will be available on Game Pass starting May 21st, which will include the original Xbox 360 version of the game (playable with updates via Xbox One backwards compatibility) as well as a new PC version for Windows 10. The PC version launching to Game Pass will be getting several new updates and fixes, most of which are also coming to existing PC versions of the game. This is the first time the game has been updated by Remedy since the Xbox One BC release back in early 2016.
Alan Wake started a huge meta-narrative universe that has been featured throughout Remedy's games since 2010 and has spanned every game they've created since, including American Nightmare, Quantum Break, and Control. The narrative is still going strong, as new DLC for Control has just been announced that will address the fate of Alan's character.
While the development of Alan Wake 2 has not yet been officially confirmed, there's still plenty of other great ways you can delve deeper into the story and world of the bestselling author, including DLC for the original game, books, as well as the prequel web series that was released before the game's 2010 release.
If you've somehow been living under a rock for the last decade and still haven't delved into Alan Wake, now would be the perfect opportunity since you can get it for free as part of your Game Pass subscription if you already have one, or you can try it out for a month for just $1. I know I'll definitely be booting this up on my PC and jumping back in.
In addition to the Game Pass announcement, the game is currently on sale for 90% off on the Epic Games Store, so you can get the whole experience for just a few dollars even if you don't already have Game Pass.