---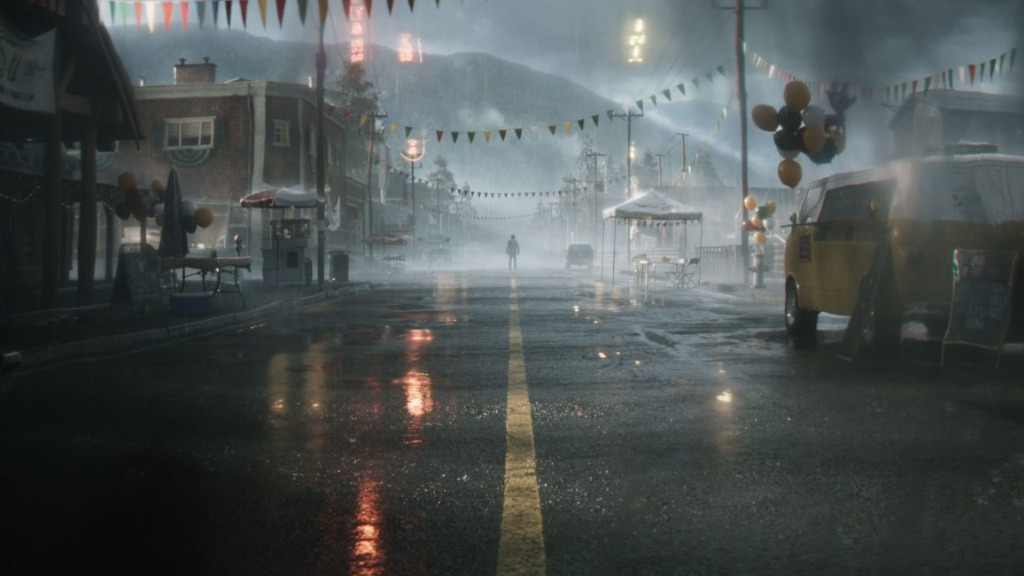 After the original Alan Wake took five years to develop, the stars finally aligned and Remedy Entertainment decided to officially announce a sequel, Alan Wake 2. This comes after thirteen years of the follow-up going back and forth between a rumor and reality.
Legendary creative director Sam Lake has always thought he would be returning to the much-loved cult classic story, stating:
"I feel like I never left Alan Wake behind. There was always the full intention to return to him; there was always more story to tell, and the characters and the setting were too precious to be forgotten. The story kept growing and evolving through the years, and we created a new concept between every project. This time, after Control, everything finally clicked into place."
In an intriguing turn of events, Remedy established an interconnected universe by establishing a connection between 2019's Control and Alan Wake, both flagship titles for the Finnish studio. Control's 'AWE' expansion featured the Federal Bureau of Control's knowledge of the 2010 Bright Falls incident, with protagonist Jesse Faden coming into contact with the once-famous writer Alan Wake, who has certainly seen better days and is seeking to escape the darkness of the realm beneath Cauldron Lake.
Both Control and its DLC were met with a positive reception by fans enamored with Remedy's high-octane and strange narrative designs throughout games such as Alan Wake, Quantum Break, and Control. 
Fast forward to 2023 and we now know that this is the year Alan Wake 2 will be released back onto our consoles, in a move by publisher Epic Games that will allow the game to break system exclusivity and release onto both Xbox Series S|X and PlayStation 5. Remedy has indicated in a press release that Alan Wake 2 will be a 'true survival horror experience' this time around, stepping into the ring with survival horror heavyweights such as Resident Evil 4 Remake.
Regarding this shift in tone, Game director Kyle Rowley said:
"I'd love to get into those kinds of details, but we are not quite ready to reveal too much about our approach to survival horror just yet. What I will say is that we very much want to put a stake in the ground and say we are creating Remedy's take on the survival horror genre. Gameplay, narrative, atmosphere, music – it's all singing from the same hymn sheet, and that was very important for us from the outset."
Sam Lake has also stated that Alan Wake 2 is Remedy's biggest, most ambitious title yet and that the studio has been thinking of how to make it a reality for many years now.
"You keep the dream alive when you keep actively dreaming it, and make a constant effort to keep it fresh and exciting. If anything, through these years, the dream of Alan Wake 2 has grown more ambitious and more unique.

A game project like this is a very complex undertaking – it's our biggest project yet – and a lot of different things need to come together. Not only the concept itself, but the timing and the right partners as well…when we were creating the concept for Alan Wake 2, it was very much on our mind that we wanted to create an experience that was welcoming to all – both new players who may not be familiar with Alan Wake or the Remedy Connected Universe and our fans, who have been on the journey with us and enjoyed earlier Remedy games. Of course, if you have played games in the Alan Wake franchise, Control, and the Control: AWE DLC – there will be many connections, pieces of lore, and familiar characters for you to discover."
While a gameplay trailer has yet to release, Remedy shared a development update for the game last May.
Alan Wake 2 will be released sometime in 2023 and will be coming to PlayStation 5, Xbox Series S|X, and PC via the Epic Games store.
[Source]