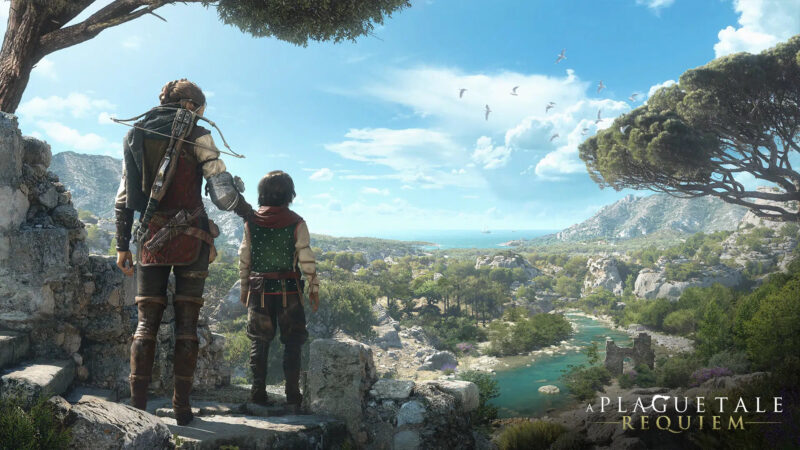 A Plague Tale: Requiem, the sequel to the well-received A Plague Tale: Innocence by Asobo Studio and Focus Entertainment, has gotten an official release date of October 18, 2022. This was announced in an extended gameplay trailer during the recent Focus Showcase.
The sequel follows protagonists Amicia and Hugo as they embark on a new journey into a brutal world twisted by supernatural forces.
Per the developer:
With Hugo's curse now seemingly under control, the siblings escape their devastated homeland and travel far south, to new regions. There, they attempt to start a new life and find a definitive cure to Hugo's affliction. But, when Hugo's powers reawaken, death and destruction return in a flood of devouring rats.

Forced to flee once more, the siblings must make unlikely new allies as they place their hopes in a prophesized island that may hold the key to saving Hugo.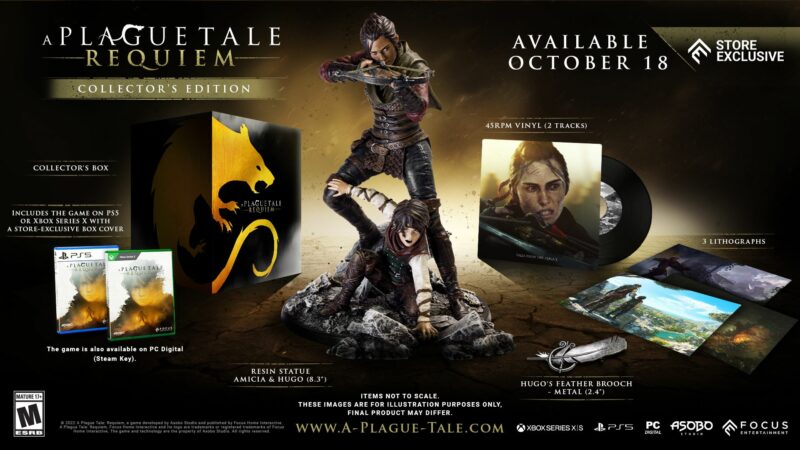 The new gameplay trailer also gave us a glimpse of the Collector's Edition (which as of this writing, is already sold out), which includes a statue of Amicia and Hugo, Hugo's feather brooch, a vinyl of the OST, three lithographs, and a collector's box.
As a bonus for PC players, Asobo Studio and Focus Entertainment are working with NVIDIA to add NVIDIA RTX features to the game including ray tracing and NVIDIA DLSS. DLSS is NVIDIA's AI-powered tech that boosts performance without compromising image quality.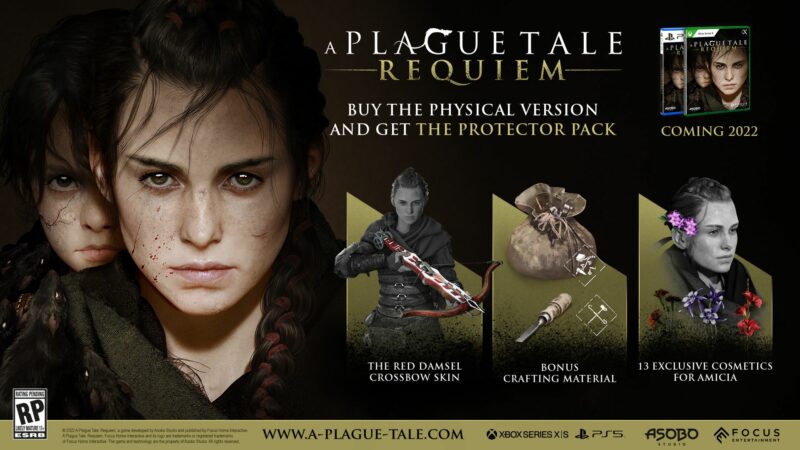 If you pre-order the game on the Focus Entertainment Store for PS5 or Xbox Series X, you get an exclusive physical box with an alternative cover. Purchasing the physical version will also get you The Protector Pack, which includes the Red Damsel crossbow skin, bonus crafting materials, and thirteen exclusive cosmetics for Amicia.
A Plague Tale: Requiem will release on October 18th for PS5, Xbox Series X|S, PC, and in a Cloud version for Switch. The game will also be available Day One with Xbox Game Pass for console, PC, and Cloud.
You can watch the extended gameplay & release date trailer below.