999 and Virtue's Last Reward Head to PS4, Vita, and PC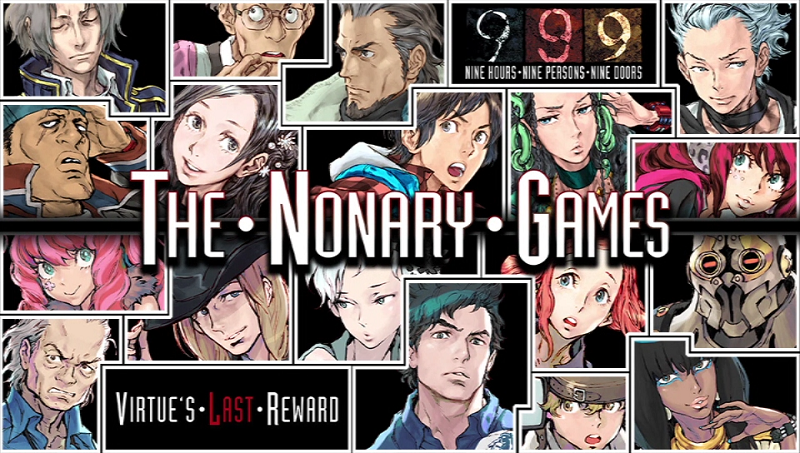 Perhaps you missed out on the release of Nine Hours, Nine Persons, Nine Doors (999) or Zero Escape: Virtue's Last Reward (VLR). Originally, 999 saw an exclusive release to the Nintendo DS and later an iOS port, while VLR was only available on Nintendo 3DS and PlayStation Vita. Those who don't own a handheld console have long missed out on the twisted tale of Zero and their dangerous life or death games.
That changes as of 2017. Aksys Games and Spike Chunsoft will be publishing Zero Escape: The Nonary Games on PlayStation 4, PlayStation Vita, and PC next year. The Steam listing for the two games states that 999 can expect quite the overhaul. It's been given an update from its older Nintendo DS roots, and now comes voiced with dual audio.
For those unfamiliar with the series, Zero Escape is a trilogy of visual novels with intense puzzle solving mechanics. In each installment, characters play a dangerous game at the behest of a diabolical mastermind named Zero. Famous for jarring twists and diving into the supernatural, Zero Escape weaves a wild story that was recently wrapped up in its final installment, Zero Time Dilemma.
A specific date has not been set, but you can expect Zero Escape: The Nonary Games in the first quarter of 2017 on all three platforms.