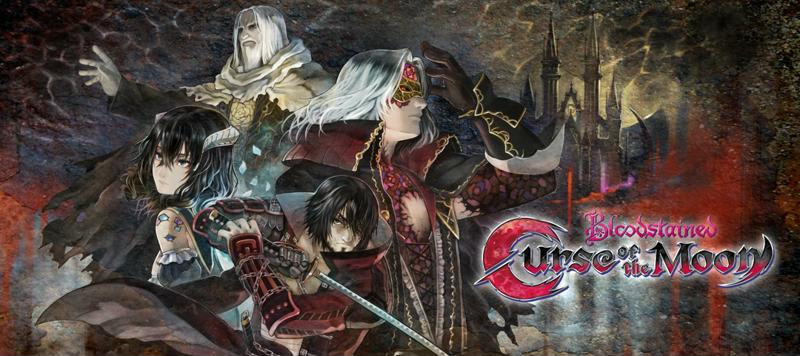 If you were one of the scores of folks who supported the second most funded video game of all time on Kickstarter, then here's some news to tide you over while you await its release.
Bloodstained: Ritual of the Night, a spiritual successor to Castlevania from the series' producer Koji Igarashi, is slated for release later this year. In addition to surpassing its funding goal by a whopping $5 million, it hit every single one of its stretch goals. Among them was Bloodstained: Curse of the Moon, a retro 2D prequel evoking NES era Castlevania titles. It might have seemed like a footnote at the time, but all that extra cash has led to what looks like a solid standalone game.
Announced at BitSummit, a Kyoto-based showcase for indie games, Bloodstained: Curse of the Moon was developed in partnership with Inti Creates, the company behind Mega Man Zero and Mega Man ZX. You'll play as Trevor Zangetsu, a sword-wielding demon slayer on a perilous journey to defeat the ultimate dark demon in the darkest castle. Don't worry too much, though, because you'll meet three companions along the way whose unique abilities can help you navigate the treacherous lands: whippy Miriam, powerful Alfred, and batty Gebel. In a neat twist, you'll get a different ending and a different level of difficulty based on who you choose to team up with.
Bloodstained: Curse of the Moon will be available digitally on May 24th for $9.99 on pretty much everything: Nintendo Switch, 3DS, PlayStation 4, Vita, Xbox One, and Steam. If you backed Ritual of the Night, however, you may be able to snag it for free depending on which reward tier you chose. And, of course, look for Bloodstained: Ritual of the Night later this year.