Agony Ending Guide: How to Unlock the Seven Endings (Spoiler Free)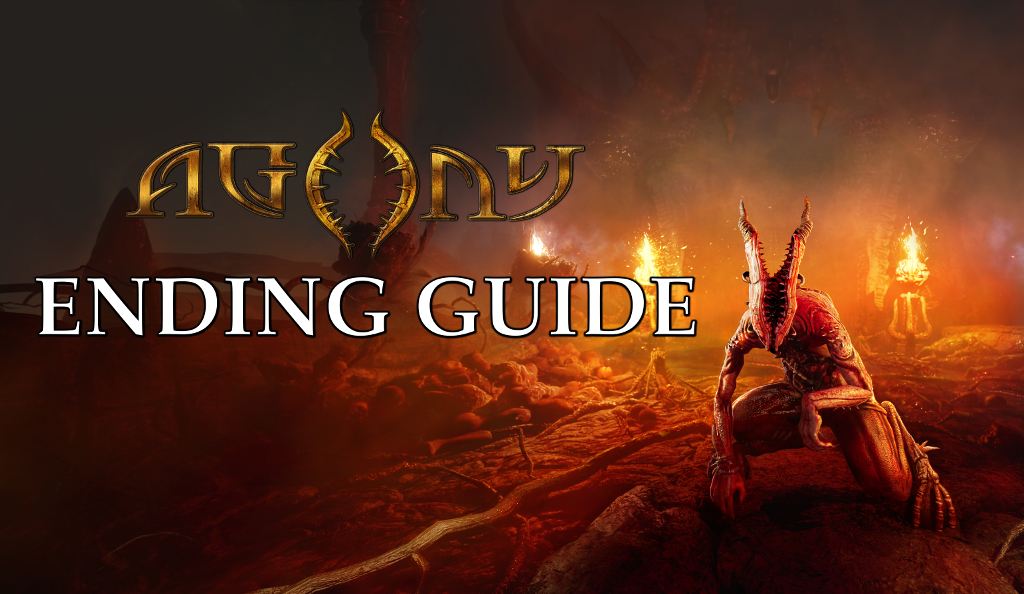 Madmind Studio's Agony tosses players into a sprawling underworld filled with secrets hidden by "old school" (as the developers put it) game design. As such, the game contains a lot of unlockables, which includes seven different endings. These endings can be unlocked in a variety of ways — from straightforward decisions and overall game completion to having to complete specific tasks at certain points in the game. Here is a simple Agony ending guide that explains how to unlock each of Agony's seven endings. We'll make updates as needed. Also check out our review.
Ending #1 – Normal
This standard game ending is unlocked by beating the last boss on the final level of the game. Other ending conditions must not have been met.
Ending #2 – Evil
To unlock this one, you'll need to have killed 70 enemies (of any type) and reach the Cathedral on Chapter 4.
Ending #3 – Madman
When you reach the "Mushroom Mind", do not move for 5 full minutes. Stand in place and don't touch your controller or mouse & keyboard.
Ending #4 – Baphomet
Conclude Chapter 1 as the Baphomet and unlock its 3D figurine found within the Fractal Forest.
Ending # 5 – Angel
Find 4 Angels (one can be found in each level), then complete Chapter 2.
Ending #6 – Succubus
Complete the game as a Succubus.
Ending #7 – Nimrod
First you'll need to unlock both the Evil Ending and the Succubus Ending. Throughout your next playthrough (or if you've found them previously), you'll need to find the pieces of Garments of Adam. Each piece is attached to a Martyr. Kill or posses them to obtain their piece. Next you'll need to reach the Cathedral and gain entry to the basement. To do so, you must first find all of the golden statue parts.