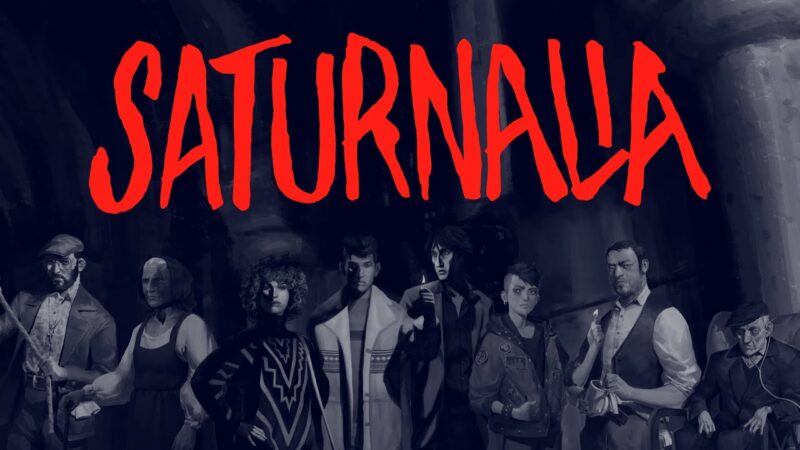 Saturnalia is an upcoming third-person survival horror-roguelite developed by Santa Ragione in co-production with Big Trouble Game Studio. Set in the isolated village of Gravoi in the Italian region of Sardinia circa 1989, the game follows four protagonists as they attempt to uncover ancient mysteries and survive a horrible monster that haunts the night.
The Milan-based developer recently spoke about the game's inspirations and influences, including the lore of the region and Italian horror cinema classics. They said their ambitions are to influence game design through new genres and to continue the tradition of Italian design by applying their unique, experimental approach to accessibility that encourages exploration and personal interpretation, to achieve depth.
In this featured article we'll go in-depth on the development of the game, including a breakdown of the game's various features, and the goals the team had in mind while crafting its story, setting, and characters.

Story & Gameplay
Saturnalia is being developed by an international team made up of members with backgrounds in theatre, cinema, television, and contemporary videogames. The team is focused on a wide range of filmmaking processes as they relate to independent game production, including screenwriting, performance capture, location scouting, cinematography/storyboarding, shot composition, and scoring.
The game features four playable characters interwoven into a dynamic and adaptive non-linear narrative that aims to tell an intergenerational tale where personal and cultural histories clash, ancient mysteries wait to be uncovered, and a horrible monster haunts the night. Visibility is limited, so players must manage their limited supply of matches to help their range of vision, highlight key items, learn the map, and solve diegetic puzzles. But beware, light and sound can also attract the creature.
Inspired by rotoscopic animation, the game's graphics utilize motion-capture technology to imbue real humanity into its colorful cast of characters. With no voice-acting, the combination of realistic facial expressions with Saturnalia's unique art style aims to provide an emotional core for players to connect with.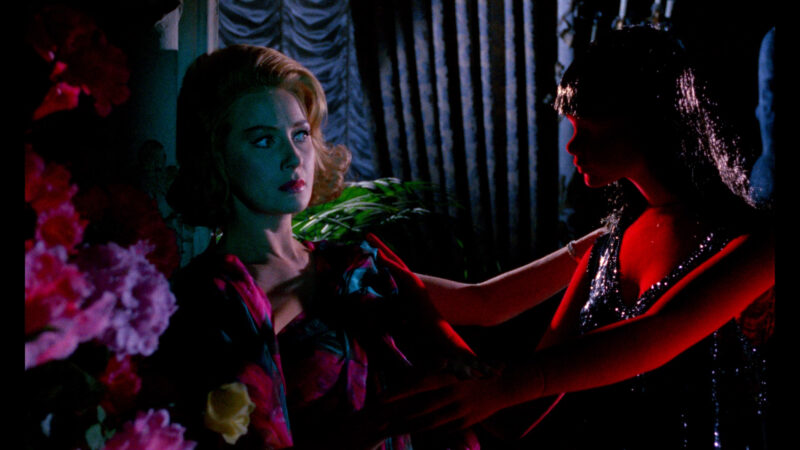 Art Design
The developers of Saturnalia have dubbed the game's art direction as "neon-folk," a style that is based on three pillars: Expressionist stage design, Italian Giallo classics, such as Mario Bava's, and Dario Argento's movies, and Sardinian architecture and folklore. The art of the game draws elements from rotoscope animation, traditional sketching, and impressionistic painting to craft a story cloaked in color and shadow, producing an eerily beautiful atmosphere that is as enthralling as it is chilling.
Elaborating on the game's visual style, the developers explained that each character is animated on 5s (one keyframe every 1/5 of a second at 60 fps) and said they utilized a unique shader that deforms and redraws textures and the mesh of characters, giving them a hand-drawing look.
They're also implementing a "scribble-style" texture that keeps a consistent pixel density across all 3D objects to add grainy detail to all surfaces. Additionally, the level design is drawn from contemporary architecture and theater scenography, where expressionist and brutalist forms are meant to convey meaning over realism.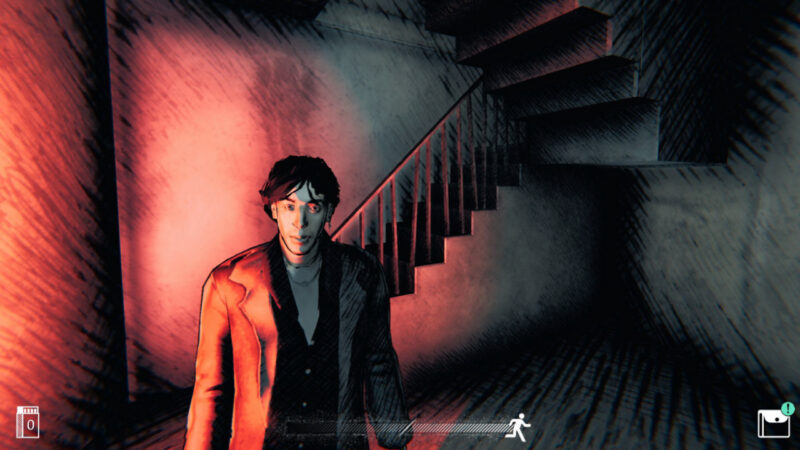 Setting
Saturnalia is set in the fictional village of Gravoi but was inspired by the real-world culture and architecture of Sardinia (or Sardegna), Italy. The interiors, props, costumes, sounds, music, and folklore all served as references.
The Santa Ragione team conducted extensive location scouting throughout the Sardinian island, supported by the Fondazione Sardegna Film Commission. They then used the photos and video footage to build Gravoi, creating the perfect setting for classic Italian horror.
Sound & Music
The music of Saturnalia is based on authentic Sardinian folk music and features a recording with a quartet of tenor singers from the region. The main theme, "Passacaglia dei Saturnalia," is composed by Nicolò Sala and performed by opera singer Roberta Valle. It is based on the 16th-century folk song, "Passacaglia della Vita," re-interpreted using sounds from the Sardinian tradition.
The Santa Ragione development team has gone to great lengths to ensure that this narrative-driven, exploration-based horror title will not only provide players with unique settings and characters to experience but also showcase its world in a visually arresting, expressionistic art style. We'll definitely be keeping tabs on this one.
Be on the lookout for Saturnalia when it debuts on the Epic Games Store for PC and on Playstation 4/5, Xbox One, Xbox Series S|X, and Switch on October 27th.
In the meantime, you can watch the official gameplay overview trailer below.