It's time to crown the winner for our third annual horror Game of the Year award. Overall, it was a great year for our favorite genre, with new entries in big-name franchises as well as smaller games.
We received Silent Hill: Downpour, that delivered a solid survival horror experience, we experienced Resident Evil's return to the world of survival horor with Revelations on the 3DS, and we received an amazing and memorable episodic game based on Robert Kirkman's insanely successful The Walking Dead comic book series. And those were just our Game of the Year nominees! But, we had to make a choice and crown one game the very best of 2012. And that game is…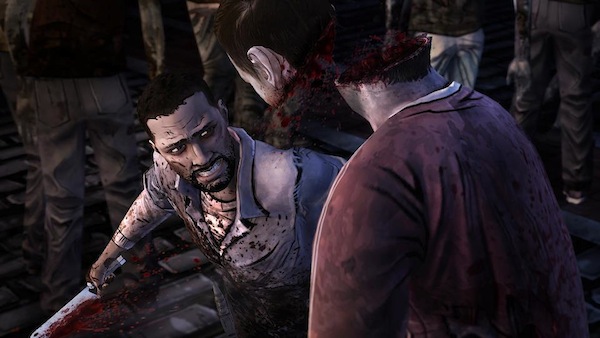 Yup, The Walking Dead: The Game from Telltale Games is our Game of the Year, joining Alan Wake (our 2010 GOTY) and Dead Space 2 (2011 GOTY).
As soon as I finished the first episode of season 1 (comprised of 5 episodes), before restarting it again, I knew this would be something genuinely special. Now, here I am, revealing The Walking Dead: The Game as our 2012 Game of the Year (as many sites and publications are doing as well). This feeling was mutual amongst other writers in our ROH family. And after reading each of her reviews for each episode (click here for her review of the entire first season), you all knew how much Janus was loving this game.
The Walking Dead: The Game succeeds in actually being scary. But not in the way you may think. Yes, there are zombies, but what makes this game a true horror game is the actual scenarios our survivors are placed in, and the decisions we as a player have to make through the main character, Lee Everett. I won't spoil anything here, but by the end of the game you'll see that in this bleak world, the living should be just as feared as the dead (just how it is in the comics and TV show). And I have to admit, Telltale truly succeeded in making us care for a video game character just as much as we would for a loved one in real life. Play the game and you'll truly end up caring for Clementine immensely.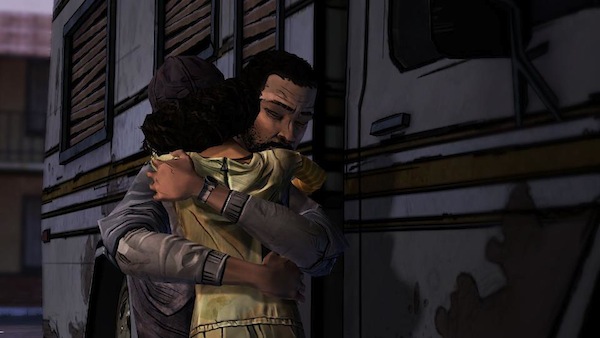 Telltale Games also succeeded in making the game feel authentic to Robert Kirkman's The Walking Dead comic book universe, without holding back. This is truly a game worthy of its M rating, with players being sometimes faced with some truly horrible decisions. Every emotion is messed with here and you will cry in certain parts. I was crying like a baby by the end of the game, and I couldn't stop thinking about the ending for days. That right there is testimony to the amazing minds behind this game.
The game has its flaws, consisting of technical issues as many have reported. I only experienced a minimal amount of issues playing on the PlayStation 3, but it wasn't nearly enough to hinder the experience. And not everyone is a fan of the game's point-and-click nature. Hell, after I got on Facebook after the game won the GOTY award at Spike's VGAs, I saw many upset gamers posting about how a point-and-click adventure game shouldn't be considered better than other triple A blockbuster titles. To avoid any arguments, I just kept my thoughts to myself, but after playing many of this year's big releases, I truly believe The Walking Dead: The Game is the best and most memorable experience of 2012.
Now, bring on season 2!
Do you agree with our choice? Sound off in the comments below with your personal pick for GOTY! Also, stay tuned for our Readers' Choice article next week!