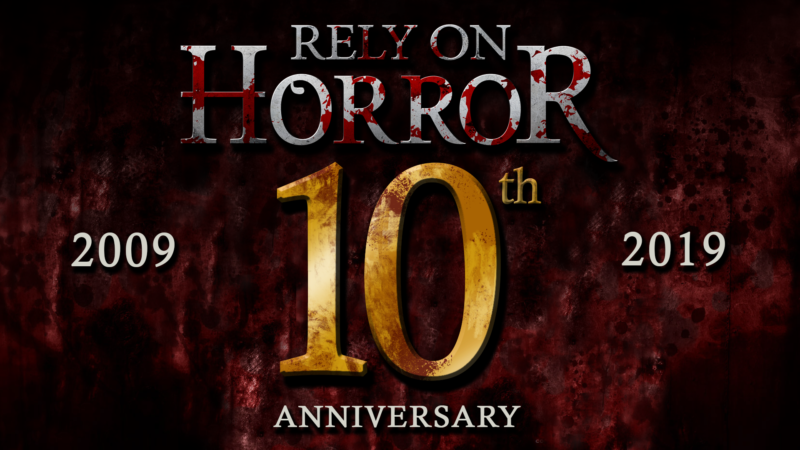 Over the past ten years, Rely on Horror has grown into something none of us could have ever hoped, or even dreamed, for. A combination of dedication, ambition, and readers like you who believed we had content worth coming back for — these things have collectively turned what started as a fan blog into a recognized horror news media outlet. All of this was born out of a passion to keep invested in the medium, from a team of people I've grown to not only appreciate as coworkers, but as friends. 
Our site owner, Dominik Mayr, actually started what would become Rely even before it was called that, with fan sites Resident Evil Horror and Dead Space Horror. Looking back on it, he recalls:

2008 was a year of big change for our old site Resident Evil Horror. The outlook for Resident Evil 5 didn't appeal to me and I steadily began to lose interest in the Resident Evil franchise. On the opposite, I got an invitation to test a new IP from EA Games, called Dead Space in Redwood City.

A small group of people including myself got the chance to check it out for 3 days! I left San Francisco with a big smile and shortly decided that the world needs a proper Dead Space fansite. Said and done, we were co-operating a Resident Evil and Dead Space fansite now. Due to my increasingly shrinking interest for Resident Evil at that time (I now can say Capcom was able to turn it all around again with RE7) the idea of merging those two sites came to mind. The thought of a pure site about all kinds of survival horror games was always an idea of mine, now seemed the right time to walk this idea to the end. Around early November 2009, my team of writers jumped on the new platform called "Rely on Horror". Luckily many previous fans of Resident Evil and Dead Space Horror came with us on this path so we had a good start right away.

A lot has changed in those 10 years. Going from JUST managing a website, to handling all sorts of upcoming social media trends like Facebook, Twitter, and Co. Back then, you had to jump on that as well if you wanted to progress. So did we, our team became bigger and bigger, now standing at around 15 staff members. I thought I should mention each and every one of our writers, but I simply can't recall all of them anymore. But a big thank you to everyone who wrote for us.
The oldest version of Rely we could dig up on Wayback machine can be found here, and it's a wild journey looking back on it. I joined Rely on Horror in 2011, brought on thanks to a fan comic I had been working on in my spare time, so I wasn't around for any of this. Rather, I experienced Rely as it found its footing as a proper news outlet, as the team that had been there made their biggest leap forward yet, even if it has also come with its fair share of hardships:
[A] highlight in Rely on Horror's history was our first presence at E3 in 2011, in the form of our back then Editor in Chief (although we didn't have that role yet) and myself. It looked like we made it, a small young man from Austria has arrived at the biggest gaming expo in the world. In the following years we always had a team attending E3 until recently. Following this, I attended gamescom a few times until i had to accept my new role of a manager, not actively taking part anymore. (because there was and still is so much else to do when you run a website of this size). 

Thankfully, the team got bigger and better and so did our coverage. Under a new Editor in Chief's leadership we reached new heights, also in terms of professionalism. Nowadays I can completely rely on all these great people and do my job in the back. Even though its not as exciting anymore, seeing the team members be excited about upcoming releases is my ultimate motivation. Luckily there's always someone in our team who's hyped for something so this pushes me to keep going.

I also would like to say how time-consuming and dark it can be to run a website. I remember sudden losses of good ad partners (we need to run ads to keep us going, there's too much involved now) or dropouts of important team members and writers due to burn-outs. From a technical point of view, we often struggled and still do sometimes. I really do miss the days when I created everything by hand back in the early 2000s.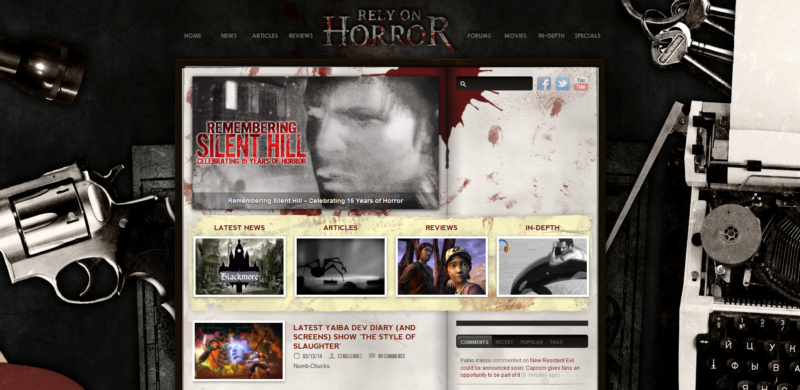 Other members of our team past and present weighed in on our journey as well. Former writer Tarrah Rivard comments: 
Although I haven't written for the site for a few years, it's still hard to believe that the site has been around for ten years now! I'll never forget my time traversing down the long dark corridors of survival horror and always wondering what was just around the corner. I'm happy to have been a small part of such a great site and a great community! 
Personally, it's been one hell of a journey. 8 years ago, my role was incredibly small — hell, my first review came about because I literally just asked if I could review a recent (at the time) Resident Evil book (it's bad; please don't read it, but also I'm linking it, so hey). Today I've become more or less "the Resident Evil person", having reviewed almost every single entry in the series since 2016, and am deeply grateful both to Rely and our community for the opportunities this has allotted me and the people I've met. If you'd told me in 2011 that I'd be editing a video where D.C. Douglas (the current voice actor for Resident Evil's Albert Wesker) read dialogue I wrote? I think I'd have died right there on the spot. 
Our Editor in Chief has had an equally enriched experience as a result of our journey. CJ Melendez, who joined a little ahead of me (and was partly responsible for bringing me on to the team) shares his thoughts about his time with Rely so far:
Even though I wasn't here from the beginning, watching Rely on Horror reach its tenth year makes me proud to call it a home. The journey that led me to its creepy digital embrace was a long one that started with me learning how this industry worked as I go, letting my love for horror and games guide me. When my website had to close its doors, Rely on Horror welcomed me and we've done great things ever since. 

I owe the site a lot for being an outlet for my thoughts and hopes. Over the years, it has afforded me the opportunity to meet like-minded people and fans, and creators of some of my favorite games. Rely on Horror helped me find my way through the video game industry, spawning a career and forging lifelong friendships. I hope it continues growing and becoming better and better.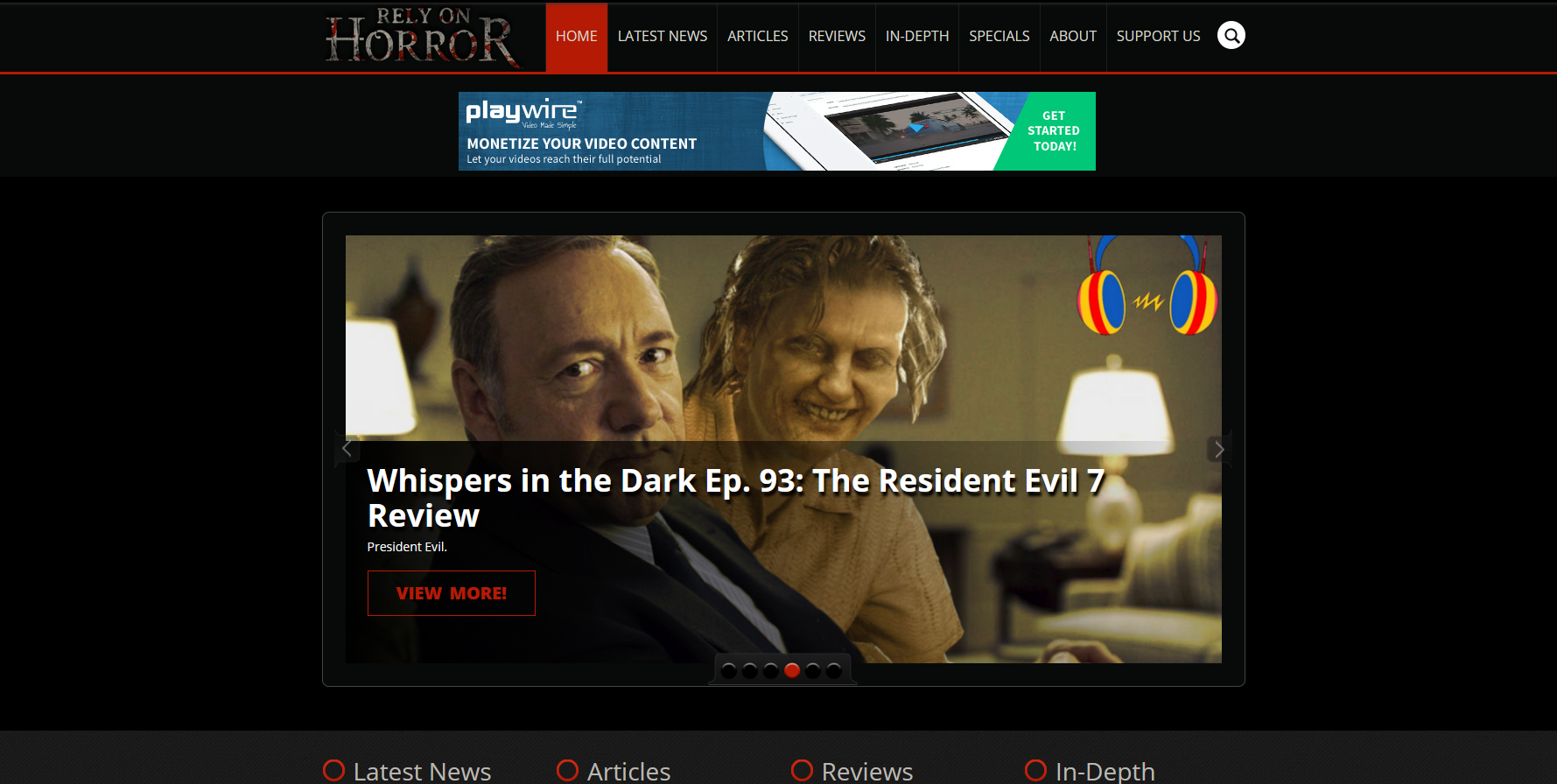 Between the charity work for our Rely on Horror Halloween streams and getting the chance to be on the ground floor for news regarding some of my favorite titles in the genre, my time here has been endlessly rewarding — and let's not forget the most important piece to this puzzle. You. Yes, you, right there, the reader. We couldn't have done any of this if it wasn't for you, for you trusting us with your news, your reviews, your content. We do this for you, after all. We've all been so grateful for your continued support — it's a huge part of what gives us the drive to keep going here. So thank you, all of you. We don't just rely on horror, we rely on you. 
To leave off, one last message from our site owner:
So, 10 years later, here we are. I would like to thank all of you loyal readers who are coming by regularly. Without you, this would never have been possible. 

Hats off to you guys, and hats off to our great team, and thank you to everyone who ever was involved with us in this long journey.

On to a few more years, right? 😉

–Dominik Mayr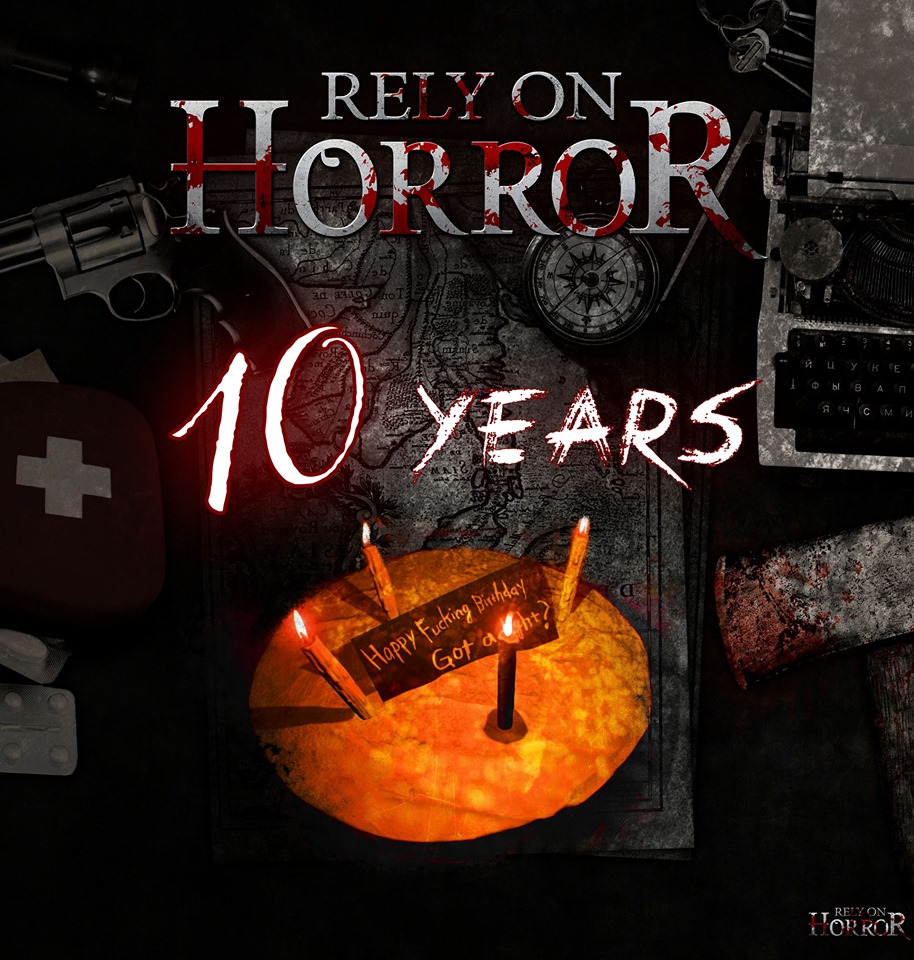 [Editor's note: I joined Rely in February of 2016 after asking our Editor in Chief, CJ, if I could write a one-off piece about a little indie game called Sylvio. That turned into writing more articles, which turned into handling my first review and hopping onto team chat streams, streaming games, and then joining the annual charity stream. It has been almost four years, and we've gone through several junior writers departing for bigger ponds in my time as a senior writer and Managing Editor. I am asked all the time how I got into games journalism, and the answer is "completely by accident". This has been the absolute best accident, though, from getting to speak with new indie developers to interviewing people I had always dreamed of meeting, to standing on an Austrian mountainside with Dom and sharing meals with CJ in New Orleans. I have had the chance to build lasting friendships, mentor writers as they shape their careers, and influence the way indie developers interact with their fans. It has been a crazy, beautiful, fun ride, and I hope to be on it for the next decade of Rely on Horror. To my team and cohorts, you are all my little loves. Thank you from the bottom of my heart to our readers and fans. We couldn't do this without you.- Destiny Maddox]