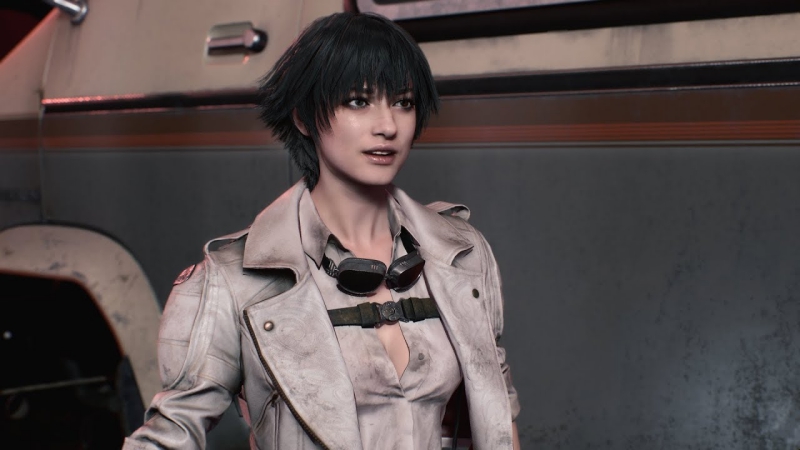 Devil May Cry 5 is finally out, and it seems like everyone is having a pretty good time with it. The conclusion of the 'Sons of Sparda' storyline, Devil May Cry 5 has some pretty big shoes to fill on the storytelling front as it brings together several different plotlines into one cohesive whole.
In my review, I mention that, while the Devil May Cry 5 does an admirable job with it's world building and characters, the ending was a little wonky. However, upon seeing the game's two mid-credits cutscenes, awarded for defeating enemies in a late-game sequence, I felt a little better about the overall story. Yet, I was also left with a few questions for where the series might go next.
WARNING:  HEAVY SPOILERS AHEAD FOR DEVIL MAY CRY 5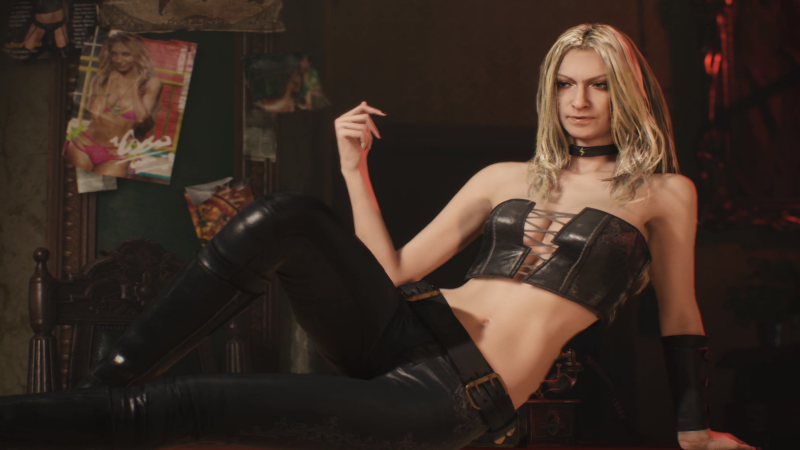 The first of two credit scenes flashes forward some time after the events of Devil May Cry 5, showing Trish and Lady hanging around in Dante's office. As they ponder whether their friend will ever return, they begin to argue over who will get his office space.
Suddenly, Morrison walks in and informs them that he has the deed to the establishment, which Dante gave him for safekeeping. The scene ends as he tells the ladies he has a new job for them, and the trio leave to pursue adventures unknown.
The second scene cuts back to Dante and Vergil in the underworld, still fighting each other. Dante knocks Vergil to the ground and asserts that he's winning by one fight. In what seems to have become a friendly acceptance of sibling rivalry rather than a blood feud, the two remark that they could be fighting forever and that they have nothing but time.
Suddenly, a horde of demons besets the pair, and in perfect unison they dispatch the monsters. In the midst of the battle, Vergil yells at Dante, "Don't say it!" as Dante quips his signature line. "Jackpot."
Nero's ending already inferred that Vergil and Dante never returned, but with these two scenes we now know why, and what might come next. Trish and Lady's scene seems to hint at their possible inclusion in Devil May Cry 5 as DLC, or even in a future Devil May Cry 5 Special Edition update. It's also possible that this could serve as a lead-in for the deadly pair to be playable if we ever see a Devil May Cry 6, with them on a mission to rescue Dante.
It should be noted that this is pure speculation, but with how coy Morrison is, I wouldn't write off the possibility that the story of Devil May Cry 5 isn't quite over.
The scene between Dante and Vergil is particularly interesting. It almost seems to infer that both brothers have accepted that they may never beat the other completely. This is an interesting turn for the future of the franchise, especially with Vergil being one of the primary antagonists. He's already been playable in two games, but maybe next time players get their hands on him, he won't be the bad guy.
However, the two do seem to be trapped in the underworld. Along with Morrison's mysterious mission for Trish and Lady, it certainly seems like more adventures are in store for the Devil May Cry 5 crew.
With so many mentions of Mundus in Devil May Cry 5, plus the reveal of how Dante's mother sacrificed herself for both Dante and Vergil, I wouldn't be surprised if the next time we see the Sons of Sparda, they're heading deeper into the underworld to finish what their father started and defeat Mundus once and for all. With no demon king after the fall of Urizen, it could be the perfect way to bring the series full circle and finish Dante and Virgil's stories once and for all.
If you haven't checked it out, you can read our Devil May Cry 5 review right here. For more Devil May Cry-related content, we also ranked every boss in the series based on style, which you can see right here.
What do you think of the mid-credits scenes? Do you think we will see story-based DLC for Devil May Cry 5? What would you think of Lady and Trish being playable again in future installments. Sound off in the comments below.