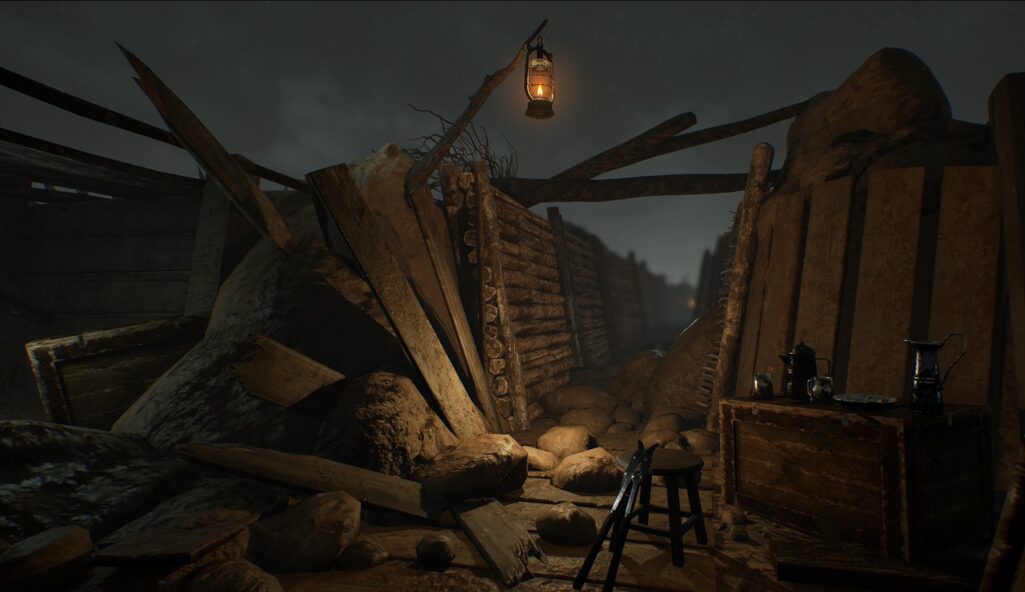 After a conspicuous six-year absence, a new trailer for the first-person, WW1-themed survival horror game Ad Infinitum dropped yesterday. The last time we covered it was all the way back in 2015.
Developed by Hekate, a newly founded game development studio located in Berlin, Ad Infinitum mixes the horrors of war with the insanity of a surreal nightmare.
About the game:
Ad Infinitum is a first-person survival horror game with a focus on atmosphere and story. Experience the great war from the perspective of a german soldier. In this surreal war-torn nightmare, you must overcome pain, despair and corruption while fighting for your life and sanity. Can you escape the horrors of war?
While short, the new trailer definitely gives a good feel for the type of horror we can expect from the game. It opens with a shot of a war-torn battlefield; multiple dead soldiers are shown tangled up in barbed wire. Gunfire and shouts can be heard in the distance. As the camera slowly pulls back, gangly, inhuman arms grab one of the soldiers and pull him down into the fog.
The trailer ends as the camera quickly pulls back and reveals the fiery wreckage of a downed plane and the stripped trees and muddy terrain of no man's land, immediately followed by the game's logo; a skeletal ouroboros, with a soldier's openmouthed skull set to eat his own spiked spinal column.
You can check out the new 'Re-Reveal Trailer' below. Ad Infinitum will launch on consoles and PC in 2023.