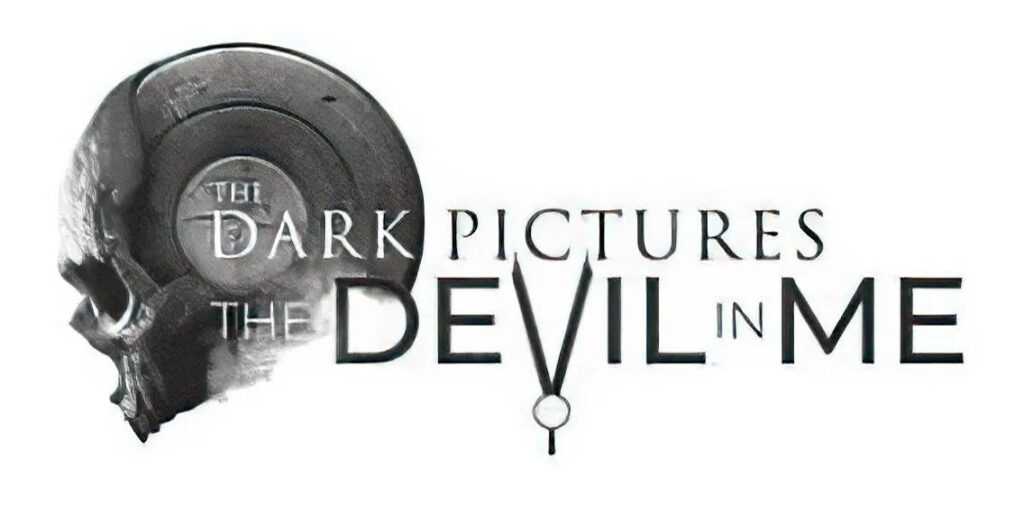 According to an article on GameFront.com, British video game developer Supermassive Games has registered a trademark for a fourth entry in the Dark Pictures Anthology, entitled The Devil in Me. A separate Russian site lists the release date as late 2022, though no official confirmation is available, so I'd take that with a grain of salt.
A scant description in the trademark listing is all the info we have on the game so far:
The letter V in the word DEVIL is stylized, with a magnifying glass attached to the bottom of the letter V. On the left of the mark, there is a left-facing skull with a compass inside the skull.
It seems like the Devil is all the rage these days, as the latest Conjuring movie, The Devil Made Me Do It, recently released in theatres.
We were fans of the first two titles in the Dark Pictures Anthology series, Man of Medan, and especially Little Hope. The third game in the series, House of Ashes, is set to release on October 22, 2021, for the PlayStation 4, PlayStation 5, Xbox One, Xbox Series X|S, and PC via Steam.
Supermassive describes the story of House of Ashes as:
Iraq, 2003. In the shadow of the Zagros mountains, a military unit comes under fire from Iraqi forces. The resulting firefight causes an earth tremor where both sides fall into the ruins of a buried Sumerian temple. With all communication severed, our protagonists are trapped in a terrifying underworld they must navigate to escape – unaware that something ancient and evil has awakened in the shadows and has found a new prey to hunt.
You can check out the latest trailer for House of Ashes below.