'Martha Is Dead' Launches on PlayStation, Xbox & PC Feb 24th 2022 | Pre-Orders Go Live
Publisher Wired Productions and Italian studio LKA confirmed today that their upcoming psychological thriller Martha Is Dead will launch on PC, PlayStation 4 & PlayStation 5, and the Xbox family of devices on Thursday 24th February 2022, with pre-orders now available for the physical release.
Martha Is Dead's latest trailer teases Unreal's revolutionary 'Metahuman' technology and showcases the foreboding tension present throughout the game. The trailer also features twins Martha and Giulia. As the title suggests, Matha is dead, and her twin sister Giulia must deal with the acute trauma of loss and the fallout from her murder.
Per Wired Productions:
Built in Unreal Engine 4, Martha Is Dead combines real-world locations, working in links to historical events during the latter stages of World War II, superstition, folklore, and deep psychological distress. The game opens in the depths of the Italian countryside as Allied and Axis forces turn the nation into a pincered playground.
A physical version of Martha Is Dead is now available to pre-order for the PlayStation 4 and PlayStation 5. This exclusive release features a reversible sleeve, fold-out double-sided A3 poster, collectible sticker sheet, and a digital download Tarot card pack; based on the in-game cards. You can pre-order your copy today here or find a retailer via Wired's Where to Buy section. PC players can also WishList the game on Steam.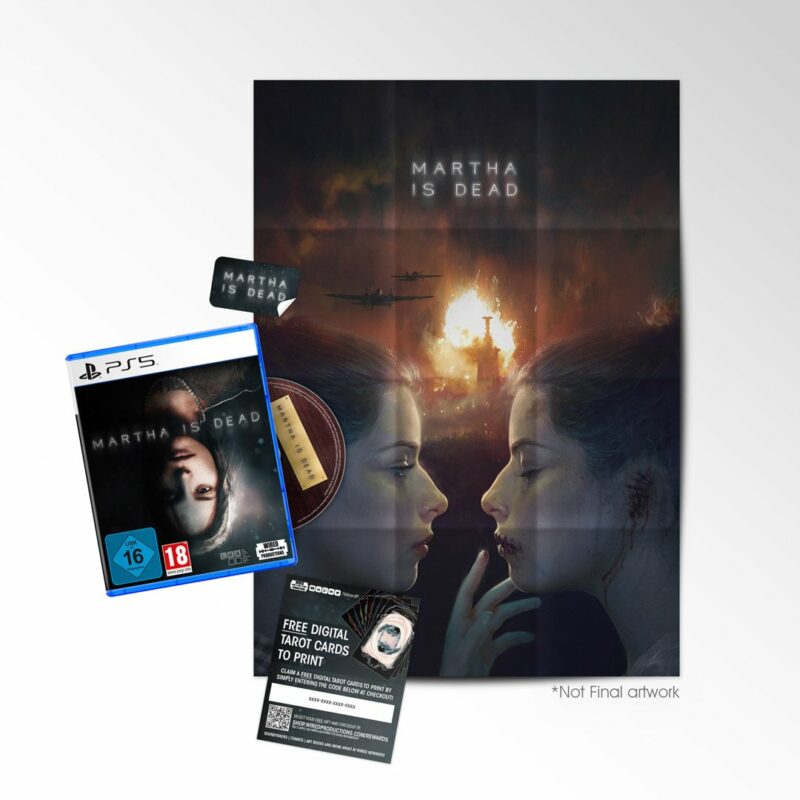 Wired Productions also unveiled the limited edition Martha Is Dead triple Vinyl Soundtrack. You can register your interest here, with more details to be shared in the near future. The soundtrack will be available to pre-order in a few weeks and then manufacturing will begin.
Martha Is Dead launches on PC, PlayStation 4 & PlayStation 5, and the Xbox family of devices on Thursday 24th February 2022.
You can check out the new Martha Is Dead | Release Date Trailer below.