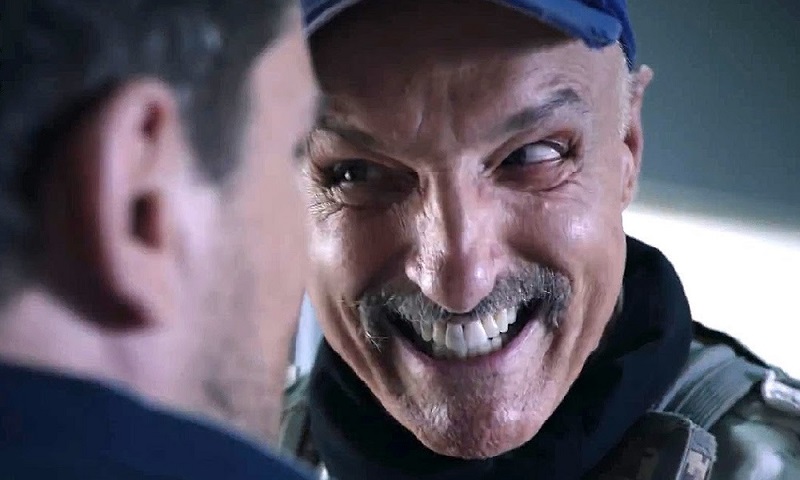 This month we're celebrating the spring weather with a Tremors: A Cold Day in Hell, the sixth film in this once great series. Join us as we watch an unaged Michael Gross and a blotchy Jamie Kennedy travel to "the arctic" to battle graboids and ass blasters. Is A Cold Day in Hell campy? Yes. Low budget? For sure. Good? Nope! But we sure had a good time laughing at it.
If you'd like to download this month's, last's, and all future horror movie commentaries, support Rely on Horror on Patreon for a dollar (other currencies supported) or more a month! That's it. Our Patreon supports our ability to keep our site online, create new content, and pay our writers better! If you're an avid visitor, a small contribution a month towards Rely on Horror can really help keep us keep tickin'.
Our full list of goodies for Patrons include:
Ad-Free browsing!
Exclusive monthly horror film commentaries – from classics to the latest releases!
Invitation to an hour-long monthly Google Hangout session with Rely on Horror staff members for topical discussions and the latest news on the horror genre!
Exclusive Discord Role!
Advanced access to episodes of the Rely on Horror Show on Youtube!
Access to the Patreon comments page
Automatic entry into eligible site contests (requires valid email)
A Thank You on the site
Inclusion in our weekly newsletter!
Have a recommendation for our next commentary? Let us know in the comments. Also share our Patreon with your friends! Thanks!