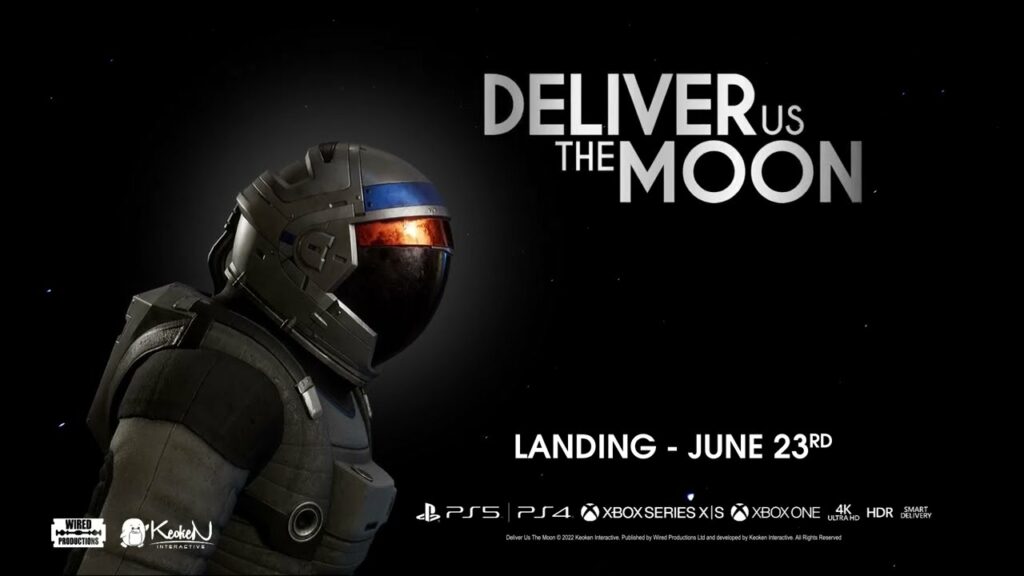 Publisher Wired Productions and acclaimed Dutch game studio KeokeN Interactive announced today that the sci-fi thriller Deliver Us The Moon will now launch on June, 23rd 2022 for PlayStation 5 and Xbox Series X|S. The developers said that the sci-fi epic requires additional development time to prepare the definitive version of the game to allow for a final polish before release. The title will also have a physical launch on the PlayStation 5, available directly via the Wired store in addition to partners globally.
The next-gen edition of Deliver Us The Moon will feature fully remastered 4K visuals, celestial ray-traced shadows, and faster loading times.
Deliver Us The Moon Features:
Tackle real-world issues
1st and 3rd Person perspectives, including driving numerous vehicles
Vast, open moonscape to explore and discover
Suspense driven action
Anti-gravity gameplay sequences
Clever, challenging puzzles
Haunting, orchestral soundtrack
Powered by Unreal Engine 4
Next-Gen Upgrades:
Fully remastered in 4K with ray-traced shadows and reflections
Jump into the action quicker with faster loading times
Adaptive triggers and controller speakers (PlayStation 5)
PlayStation 4 and Xbox One owners upgrade to the Next-Gen version for free
Deliver Us The Moon will launch on June 23rd, 2022 for PlayStation 5 and Xbox Series X|S, priced at $24.99 / €24.99 / £19.99 with existing console owners receiving a free digital upgrade. The PS5exclusive physical edition features a double-sided folded poster, a reversible sleeve, a stellar set of stickers, plus a digital download of the Deliver Us The Moon EP. The game will also be launching on Stadia and Stadia Pro in 2022.
You can register your interest via the Wired Productions store, or find a retailer via Wired's Where to Buy section.
You can also watch the Deliver Us The Moon Next Gen Release Date Trailer below.