Warner Bros. Games and Turtle Rock Studios just released a new Back 4 Blood gameplay trailer during Summer Game Fest 2021. In addition to showing off some gruesome new gameplay footage, the brief trailer also revealed that an Open Beta will begin with an Early Access portion from Aug. 5-9 for those who pre-order the game.
According to a release press release:
The Open Beta will continue from Aug. 12-16 and be available for all players. Both Open Beta portions will be playable on Xbox Series X|S, Xbox One, PS5, PS4, and PC, including cross-play and cross-gen support. For more information on the Open Beta, visit Back4Blood.com/Beta.

Additionally, the Back 4 Blood E3 2021 PvP Showcase will take place on June 13 at 2 p.m. PDT, providing an in-depth look at the game's new PvP (player versus player) mode. Tune in to the official Back 4 Blood Twitch, YouTube, or Facebook channels to watch the upcoming gameplay reveal, as well as a discussion with Turtle Rock Studios.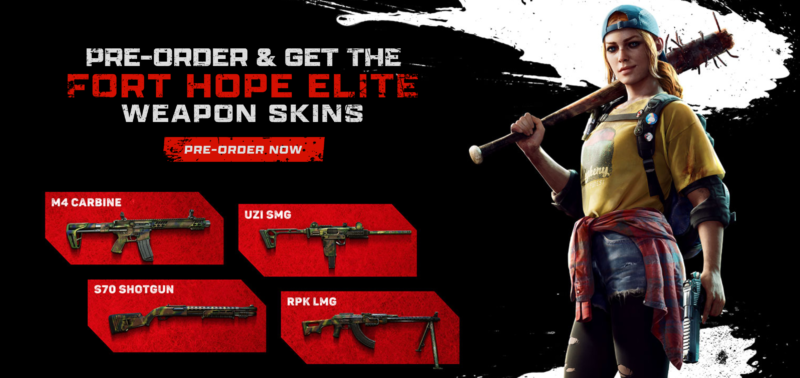 Back 4 Blood is a first-person co-op zombie shooter from the creators of the Left 4 Dead franchise and takes place after a catastrophic outbreak where most of humanity has either been killed or infected by the parasitic Devil Worm. Hardened by unspeakable events and emboldened to fight for the last of humanity, a group of apocalypse veterans called the Cleaners have rallied to take on the infected horrors known as the Ridden and reclaim the world. The game features both a co-op story campaign where you and three other players work together to survive and a competitive multiplayer where you play with friends in PvP and take turns playing as a Cleaner and the Ridden.
Back 4 Blood will release on Oct. 12, 2021, for Xbox Series X|S, Xbox One, PlayStation 5, PlayStation 4, and PC. Pre-orders will gain entry into the Early Access portion of the Open Beta from Aug. 5-9, along with a bonus Fort Hope Elite Weapon Skin Pack.
Check out the new Back 4 Blood – Summer Game Fest Gameplay Trailer below.