We Happy Few is Headed to the Movies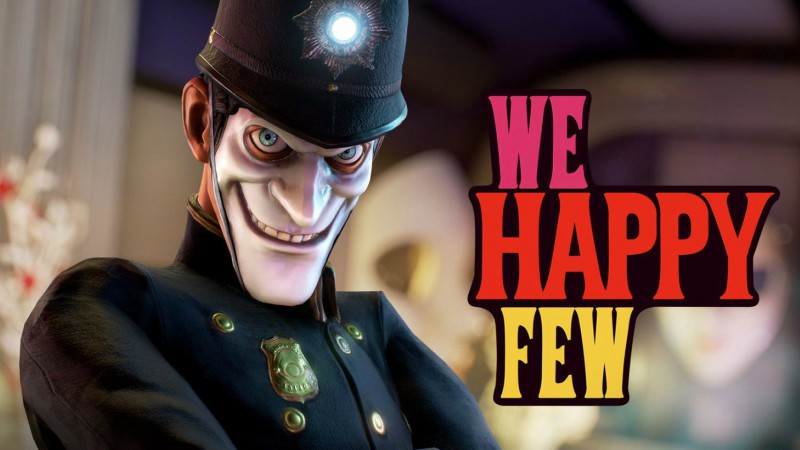 It's easy to get excited about a game or book being adapted into a movie in the world of horror. Sometimes, we get messy flops- shoutout to Silent Hill Revelations– and sometimes we get a great look at a world we love from a completely different perspective. On that note, fans of We Happy Few can start getting excited or prematurely angry about the newly announced movie adaptation of the game.
We Happy Few developer Compulsion Games has partnered with Pitch Perfect production company Gold Circle Entertainment and Sonic the Hedgehog studio dj2 to produce a movie based on their retro-mod dystopian world. A hellish society based around government-enforced happiness is a timely subject for a movie, so it is easy to see why Golden Circle jumped at the chance to purchase the rights. It is a bit less clear why Compulsion would agree to the project at this time, since the game has been in Early Access since July 2016 and does not seem to have an end in sight for content development and release.
Whatever their reasons, hopefully the movie adaptation won't pull too many resources from the development team. They've been hard at work on content development and bug patches, and recently released the Maidenholm update. With Maidenholm, the quest content of We Happy Few increased 50%. Maidenholm also adds options for different playstyles, while tweaking the general difficulty of the world to bring everything more in line with the overall feel of the game. Players might as well settle in and explore; there will be plenty of time before We Happy Few is done growing, and probably a couple of years before credits roll on the movie.
h/t Polygon