Review: The Walking Dead: 400 Days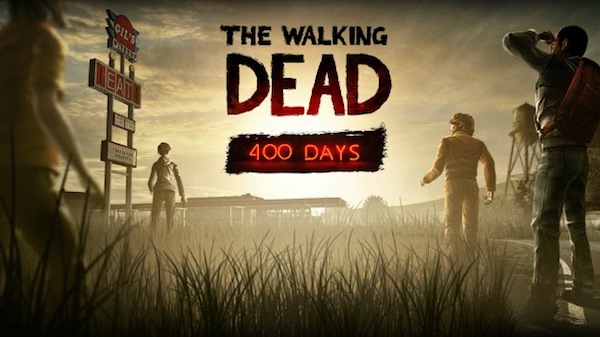 Telltale's The Walking Dead: The Game was our pick for Game of the Year last year. It was also a popular choice amongst many publications for the year's top award. It's a game that gave players a story that won't soon be forgotten, and gave us characters we've grown to love as if they were actual living people in our lives. And as is the nature of The Walking Dead, once you get attached to a character, you can expect to have them taken away. And there go the tears…
Season 1 of The Walking Dead: The Game was one of the best experiences of this generation. And as a diehard fan of the franchise, I can safely say that I rank it as my favorite adaption of the property. Now, all eyes are on Season 2, with the first episode expected to hit later this year. But to help ease the wait, Telltale has just released DLC for the first season in the form of a brand new episode titled 400 Days. Does it recapture that magic found in the first season? Keep reading to find out!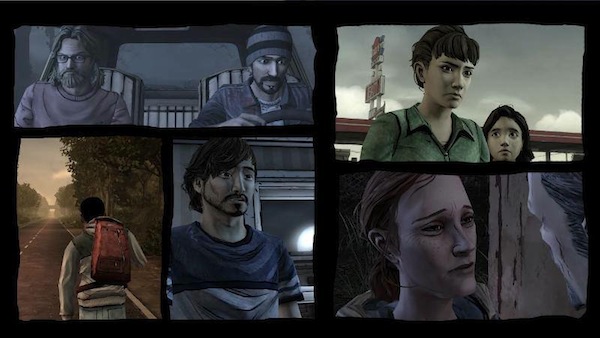 The Walking Dead: 400 days is essentially a collection of five short stories that span from the beginning of the zombie outbreak to, you guessed it, day 400. Players take on the role of five different characters (Vince, Bonnie, Shel, Russel, and Wyatt), which each of their stories bringing in even more new faces to the game's overall cast. Since the episode is a little shorter than any of the previous episodes from the main season (around an hour and a half to complete), talking too much about one of the five chapters could ruin the story. You really do have to experience it for yourself. The neat thing is, you can play the five chapters in any order you want.
Choices still matter here, and due to the shorter length of each story, you're quickly faced with big choices that carry the same weight as any of the crucial ones you'd face in the main game. The difficult thing for Telltale here was to make players actually care enough for these characters so that they could feel the effects of each decision, and actually want to know what happens next. Telltale succeeded in this, and wonderfully so.
I already find myself very eager to learn more about Vince, who's caught in a prison bus right as the outbreak begins. His chapter went by the quickest, but it was definitely my favorite, and left me wanting more. It perfectly illustrated Telltale's ability to quickly introduce characters and make you care for them by way of excellent writing. But I won't say anything more about that chapter, other than you really should play it first, because it serves as an excellent prologue to the rest of the DLC. It also happens to take place the earliest, too, on day 2 of the outbreak.
Telltale has also improved their craft when it comes to gameplay. I loved the mechanics and various action situations from the first season (my only complaint was the lack of puzzles), but with 400 Days you can see the developer aiming to try something new. Zombie-blasting is kept at a minimum, but each chapter is nicely varied and keeps the excitement going with story appropriate gameplay scenarios (a standout moment takes place in a cornfield at night) right until you complete all five and see the ending, which connects everything together and leads to a final outcome that's highly dependent on the choices you've made. The only downside to this approach is the most obvious; you just don't get to spend the amount of time you'd love to with these characters.
You can't go into this DLC expecting another Lee and Clementine dynamic. This is just a DLC episode, which serves as a teaser for what's to come in Season 2. It's in no way meant to be treated as a full-blown season. But the fact that Telltale still succeeded in making us care for most of these characters, with the short amount of time we have with them, is truly testament of their writing and design prowess. Yeah, you may be a little bummed out by the brevity after beating each character's chapter, but the fact that you want to spend more time with these characters speaks volumes of the developer's success with this interactive short story compilation.
Don't get me wrong, I fully understand the intentions for this episode. As aforementioned, this is just a teaser of sorts of what's to come. But I really would've loved to see a little bit more from each story. Small technical issues may also be something that bother some players, but they weren't all too noticeable on my playthrough of the PlayStation 3 version. Your save file from the first season does carry over to this episode, and we get some pretty awesome callbacks to previous episodes depending on what choices you've made, but don't expect any major continuations of story threads left unanswered from Season One. That's just not what this DLC is about. One Season One callback in particular had me cheering in my chair (I wasn't expecting it at all). One other thing worth noting is the ending. Sure, it's not as emotional (or destined to cause a Youtube trend) as the first season's ending, but it sets the stage for not just the next season of the game, but also events that could transpire beyond that.
The Walking Dead: 400 Days is truly one special piece of DLC, and will make players even more excited for the upcoming second season.  Comparing it to the main game and asking which is better is, in my opinion, a silly question to ask. The question to ask here is: Does 400 Days follow up on the first season with an engaging story that continues to keep players invested in this universe as we wait for Season 2? Well, the answer to that is a definitive yes.
8.5/ 10