Zombie Studios announces their new horror game Daylight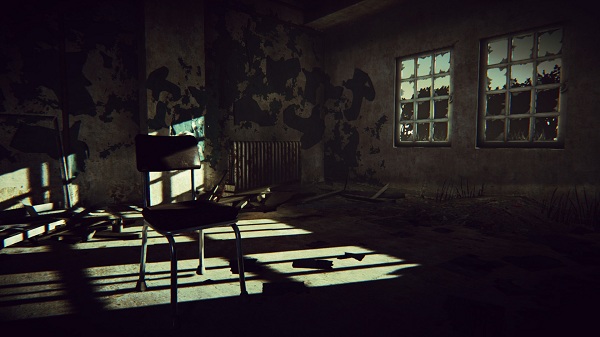 Seemingly out of nowhere Zombie Studios, most recognizable as the minds behind 2012's brilliant free to play multiplayer first person shooter Blacklight Retribution have announced their next project, a horror game called Daylight. In Daylight you will play as a woman that's just woken up in an abandoned asylum, and the only way to discover how you got there is to search the environment. The game is also one of the first titles ever announced to be using the Unreal Engine 4 technology, so they're boasting some really impressive tech behind the project. The strangest thing about the project though is it's being written by famed internet personality and games journalist Jessica Chobot.
Actual gameplay details are as of right now rather light, but what we do know is there is no combat in the game. Players will only have the option to flee from the phantoms currently residing in the asylum. You will be able to obtain various items like glow sticks or flairs from the environment, but as to whether or not they offer any real defense remains to be seen. There's clearly some Silent Hill: Shattered Memories inspiration here, as one of your more important items will be a smartphone armed with a variety of tools like a compass app used to help navigate the asylum. The phone will also act as a way to interact with the spirit world, as it'll become possessed and will play back messages on it's own. It will also start to glitch out and make noise if a phantom is around, much like the radio in the classic Silent Hill games.
Daylight is supposed to be a procedurally-generated, meaning the environment will change significantly each time you start a new game. As a result, the game encourages multiple playthroughs and apparently that's how players will have  to experience the whole story. It's also supposed to be episodic, with the first episode landing on Steam sometime this year for $20 or less.